Planning & Community Development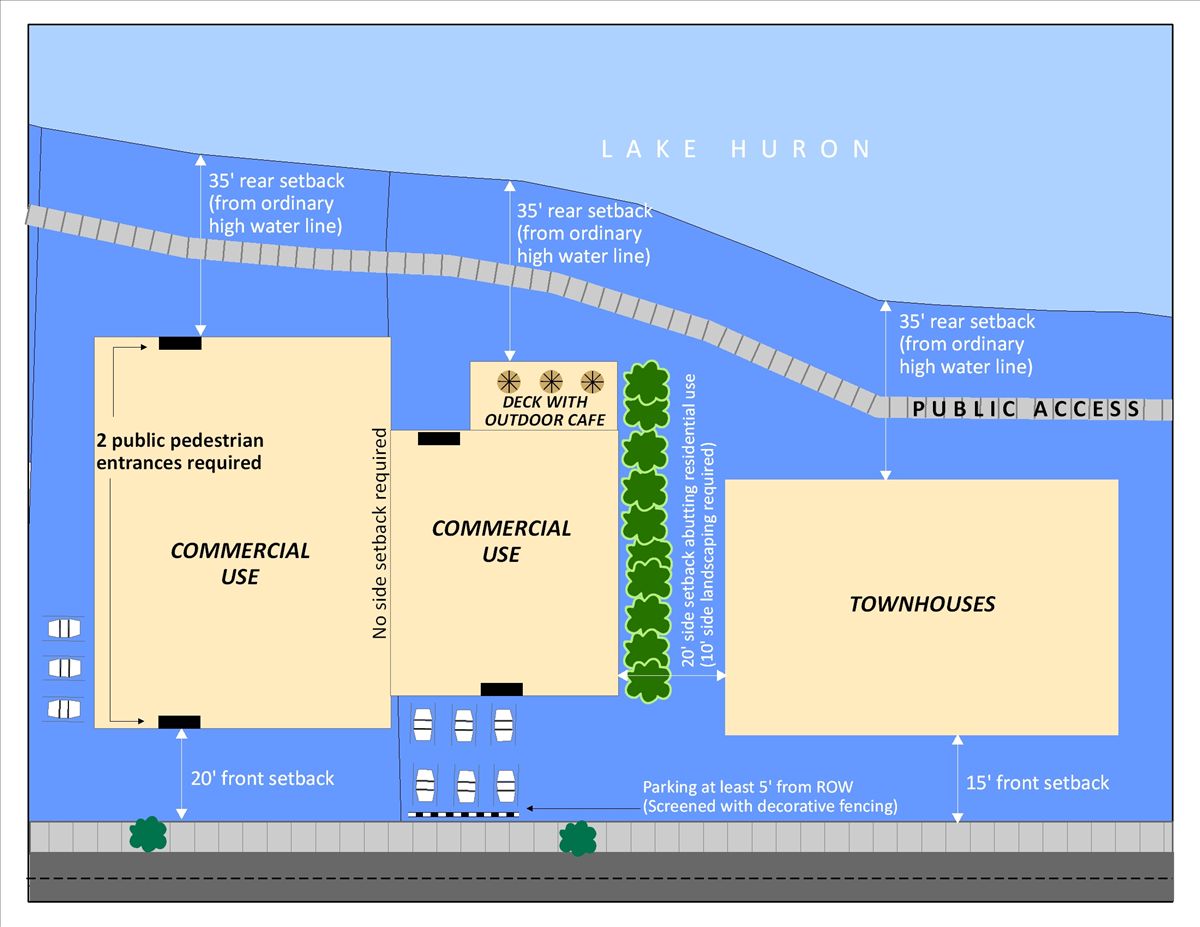 NEMCOG offers a variety of planning and community development services to Northeast Michigan. All counties, townships, villages and cities in our region are eligible to become a member of NEMCOG and receive professional planning services at a membership rate. NEMCOG has worked with many communities in the region to draft new or update existing plans including:
Master/Comprehensive Plans
Zoning Ordinances

Recreation Plans
Strategic Plans
Hazard Mitigation plans
Natural Resource Plans
Wellhead Protection PlansWater Resource PlansTransportation PlansSolid Waste & Recycling Plans
In addition to assisting communities with plan and ordinance development, NEMCOG staff can provide planning support to the Planning Commission, Zoning Board of Appeals, or Governing Body on an hourly, as-needed basis. Communities can opt to enter into a continuing planning services contract with NEMCOG for professional expertise in planning related issues. This will allow NEMCOG staff to act as a community's own professional planning staff upon request of the community on an as-needed basis.
Community Development
NEMCOG receives grant funding from the US Department of Commerce Economic Development Administration (EDA) to assist economically distressed communities in the region. Funds from EDA are utilized to provide technical assistance in grant writing for community infrastructure projects, census and employment data, local and regional initiatives that will enhance economic and community development and the Comprehensive Economic Development Strategy (CEDS).