Northeast Michigan Business... Opportunities await.
Not only is Northeast Michigan a great place to live and play with it's Pure Michigan lifestyle and exceptional quality of life, but it's also an ideal location for business. Consider starting, expanding or relocating your business to Northeast Michigan. Join us in creating a thriving and prosperous Northeast region!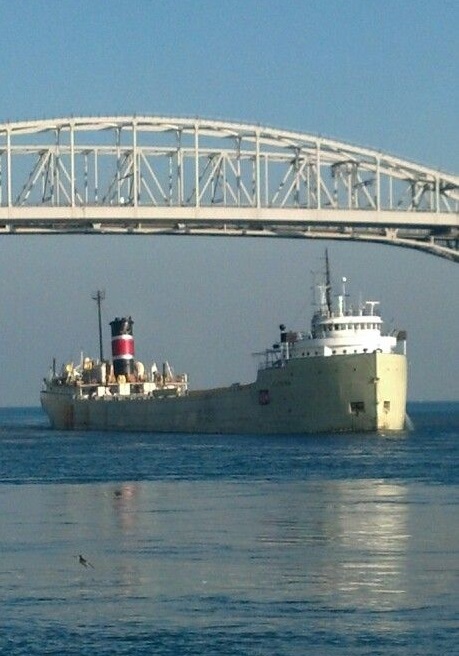 Region 3 Statistics
Population - 202,476 (2014)
Exports - $6,138,144,612 (67% of supply) (2012)
Imports - $8,349,828,183 (73% of demand) (2012)
Gross regional product (GRP) - $5,110,444,989 (2013)
Top 5 industry sectors by jobs (2014)
Government (10,938)
Retail Trade (10,788)
Health Care and Social Assistance (7,505)
Accommodation and Food Services (7,001)
Manufacturing (5,399)
Northeast Michigan is Well-Connected
Bordered by north-south I-75 to the west and US-23 to the east, with a number of east-west roadways
Three Lake Huron deep water ports, located in Alpena, Cheboygan and Rogers City
Limited rail access along the eastern edge of the region leading to Alpena
Northeast Michigan is Committed to Business

Economic development tools and financial support for business expansions and growth through a variety of resources, incentives and loans
Northeast Michigan Fuels Growth and Opportunity

Regional partners, such as Michigan Works! Northeast Consortium, SBDC (Small Business Development Center), PTAC (Procurement Technical Assistance Center), and NEMCOG (Northeast Michigan Council of Governments), look forward to providing support and guidance.
Pure Michigan Business Connect is a free access statewide procurement marketplace for businesses that features thousands of buyers and Michigan suppliers. Expand your supply chain, identify new opportunities and gain access to free or significantly reduced legal, accounting, human resources and web services.
---
Economic Development and Workforce Development Partner Impacts
Michigan Works! Northeast Consortium
1,553 area employers assisted (7/17-6/18)
1,936 jobs filled with the assistance of Michigan Works! (7/17-6/18)
12 businesses awarded Skilled Trades Training Funds, totaling $492,403 (2018)
PTAC (Procurement Technical Assistance Center) - Northeast Michigan Consortium
$34,201,660 in contracts awarded in the region (10/19-9/20)
171 jobs created/retained in the region (FY2020)
ROI of $456 to $1 (dollar value of contract awards to each dollar MEDC invested in Region 3 PTAC) (FY2020)
ROI of $167 to $1 (dollar value of contract awards to each dollar Defense Logistics Agency invested in Region 3 PTAC) (FY2020)
SBDC (Small Business Development Center) - Michigan
423 new businesses opened (2017)
4,787 jobs created and retained (2017)
7,305 individuals attended training (2017)
5,820 businesses consulted (2017)
$229.3 million in capital formation (2017)
MEDC (Michigan Economic Development Corporation) Source
21 MEDC Driven Projects (FY2016/17/18)
$20,578,862 projected total public support (2016/17/18)
$328,933,456 projected total private investment (2016/17/18)
313 total jobs committed (direct) (2016/17/18)