Coastal Tourism Business Development

Rich Natural and Cultural Resources
The coastal area in Northeast Michigan along Lake Huron offers rich natural and cultural resources. Tourists are attracted to the wealth of recreation activities available in Northeast Michigan—fishing, birding, boating, swimming, camping, hiking, kayaking, and fossil hunting—all of which depend on the preservation of the region's natural resources. Northeast Michigan is entering a new era of coastal tourism development. Sustainable tourism design will allow the region to stimulate economic development while maintaining the integrity of natural and cultural resources and quality of life.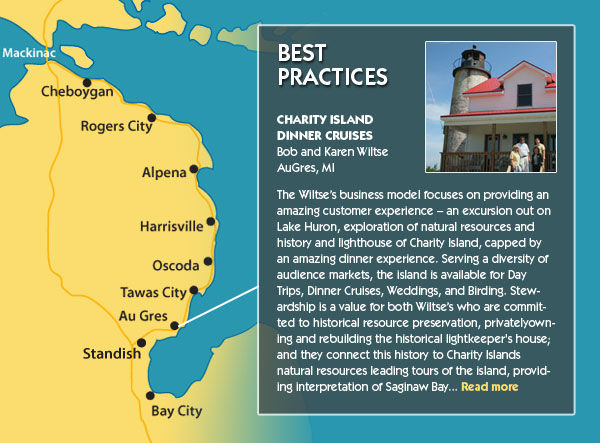 Supporting coastal tourism businesses by:
Providing resources that enhance sustainable, interpretive coastal tourism development

Fostering partnerships with resource managers and community leaders

Supplying marketing materials, tips on cross-promotion, and information about regional tourism initiatives

Keeping a directory of local, regional, and state business expert who offer tools for business startups