HOT JOBS PROFILE: Human Services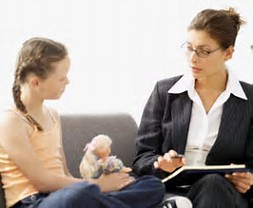 Human services is an interdisciplinary field with the objective of meeting human needs through an applied knowledge base, focusing on prevention as well as remediation of problems, and maintaining a commitment to improving the overall quality of life of service populations. The process involves the study of social technologies (practice methods, models, and theories), service technologies (programs, organizations, and systems), and scientific innovations that are designed to ameliorate problems and enhance the quality of life of individuals, families and communities to improve the delivery of service with better coordination, accessibility and accountability.
Check out these three career paths:
---
---
Business Management

The administration of a business includes the performance or management of business operations and decision making, as well as the efficient organization of people and other resources, to direct activities toward common goals and objectives. In general, administration refers to the broader management function, including the associated finance, personnel and MIS services.
Applicable Programs in the Area

---

Human Resources

$30 – $40/hour (average entry level wage)
Daily Tasks

Fielding employee's questions about pension, or health insurance, or anything they ask.
Overseeing issues with employees, or training for new employees.
Keep up with new government regulations and mandates.
Career Path

Had a few different jobs that were administration or customer service based.
Worked in insurance, and accounting, and pay-roll, and office management.
Found this job, which used all the skills she learned in other jobs, and took it.
---

Operations Manager

$20 – $30/hour (average entry level wage)
Daily Tasks

Troubleshooting problems in every category, from quality, to production, to equipment, to shipping.
Meeting with visiting customers and vendors.
Using people skills to manage the people working for Carmeuse.
Career Path

Went to Michigan Tech. University for a degree in mining engineering and environmental engineering.
Worked at a Sand Quarry mine in Illinois.
Got back up to Northern Michigan, working at different mines by the Great Lakes from Cedarville, to Gulliver, to Rogers City.
---
Education
Most teaching jobs require a minimum of a bachelor's degree, but you don't have to major in education to get a teaching certificate. Some educators major in a subject area, such as biology or literature, then complete a post-baccalaureate teacher training program.

Early Education Teacher

$17 – $18/hour (average entry level wage)
"My advice to someone going into this field is to have a passion for children…You have to love what you do." - Rachel Kimbrell, Head Start Teacher

Daily Tasks

It is necessary to keep a very organized and consistent schedule.
Greet the children, and feed them a snack.
Encourage free play and imagination.
Career Path

Made a decision to work with children younger than elementary age.
Obtained a Bachelor of Science in Child Development, with a minor in Nutrition and Psychology.
Applicable Programs in the Area

---
Social Services

Becoming a social worker offers you the opportunity to pursue many different career paths, from direct clinical practice to administration and advocacy roles in the government and non-profit organizations. Social workers are even found in many corporate settings where they craft corporate social responsibility programs and community engagement as well as help employees with workplace challenges.
Applicable Programs in the Area

---

Social Worker
$15/hour (average entry level wage)
"It feels good when you can help people…it's kind of like that whole circle where you give, and you get back." - Shelly Stewart, Housing Resource Specialist

Daily Tasks

Interviewing clients to understand their needs and their situation.
Searching for housing and inspecting buildings to insure the safety of clients.
Helping people to become self-sufficient.
Career Path

Must have bachelors degree in related field, or three years of related experience.
Experience in working for a non-profit is highly encouraged.
---

Volunteer Coordinator
$14 - 15/hour (average entry level wage)
Daily Tasks

Placing volunteers in positions.
Completing paperwork and the finances behind the volunteer organization.
Raising awareness about the program and gathering support.
Career Path

Earned a Bachelors in Political Science.
Joined the Americorps program with the Red Cross, and loved non-profits and working with volunteers.
Found a position in NEMSCA working with RSVP volunteers.