Training Assistance Leads to Livable Wage Close to Home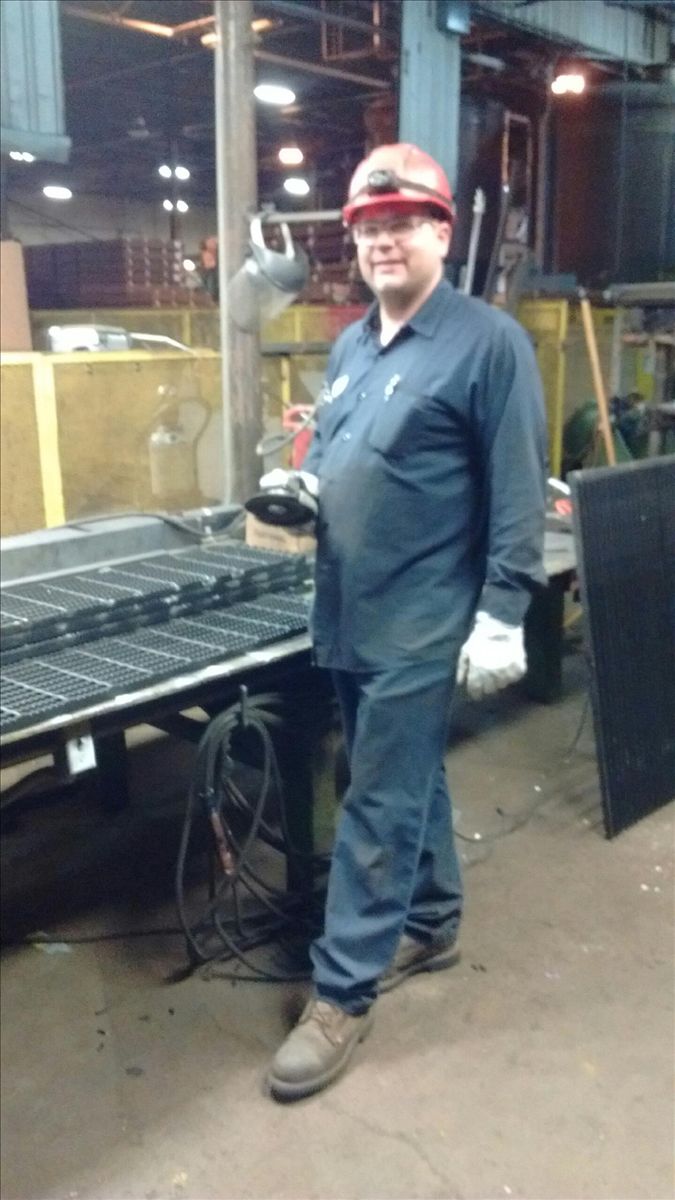 For over 7 years, Dennis Bruning worked as a general laborer/maintenance personnel for Interlake Steamship Company, making over $20.00 per hour. But when Dennis left his job to return home to spend time with his ailing father, and then stayed to help his aging Mother, he soon found that seasonal construction jobs and working shifts at the local supermarket weren't providing him the income needed to pay his bills.
Dennis sought a new career; one that would keep him close to home, yet offer the type of wages he had come to rely on. Looking into the Certified Welding Program being offered by the Industrial Arts Institute in Onaway, Dennis came Michigan Works! to apply for financial assistance.
Talent Specialist Yolanda explained the Class Room Training funding offered through Michigan Works! to Dennis. With the help of the Michigan Works! staff, Dennis completed the required paperwork and was deemed eligible and suitable for Adult Class Room Training funding. Thanks to this grant, Michigan Works! was able to help pay some of Dennis' tuition and mileage making it possible for him to complete IAI's Certified Welding Program.
In addition to assistance obtaining training funds, Yolanda also helped Dennis, along with the rest of the IAI cohort students, prepare for his graduation with a resume and interview workshop. With Yolanda's help, Dennis was able to update his resume to reflect his new skills and practice his interview techniques via mock interviews. This helped prepare Dennis for his subsequent interview at Decorative Panels International.
After an initial Apprentice Maintenance position, Dennis now makes almost as much as he had prior to moving to the area. His welding skills have played an integral part in his new position and he is currently enrolled in the Millwright program at Alpena Community College.
Dennis states, "I appreciate all the help I received from Michigan Works. I am able to stay close to home and help my family and still make a decent living."
Created on Tuesday, September 13, 2016