New Found Confidence PATH to Self-Sustainability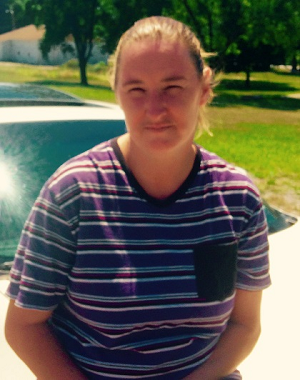 When Carrie Roiter first came to Michigan Works! as a PATH client, she was unemployed and had poor self-confidence. In addition, she had barriers to employment such as no drivers' license or transportation. She was also lacking childcare.
Case Manager Trainer Michelle Burns and Talent Specialist Mary Davis worked with Carrie one-on-one. Michelle was able to help Carrie locate and secure childcare and JSJE assistance, as well as help with a one-time auto purchase and auto insurance, while Mary guided Carrie in her job search and resume creation.
"When I started Michigan Works! I didn't think they could help me," states Carrie. "They helped me build a new confidence in myself and helped me realize where I needed help. Michigan Works! made sure I had reliable transportation and gave me ideas as to where I should look for work before I got a job."
Thanks to the counseling and efforts of the Michigan Works! staff, Carrie was able to obtain full-time employment as a dishwasher at The Flour Garden. Through Michigan Works!, Carrie learned that by taking things one step at a time, you will get there.
Carrie expressed with thanks, "[Michigan Works!] pushed me to better myself and listened when I had a problem, as well as giving me ideas to deal with them."
Created on Thursday, September 01, 2016