Drive, Motivation, and Michigan Works! Help Student Complete Degree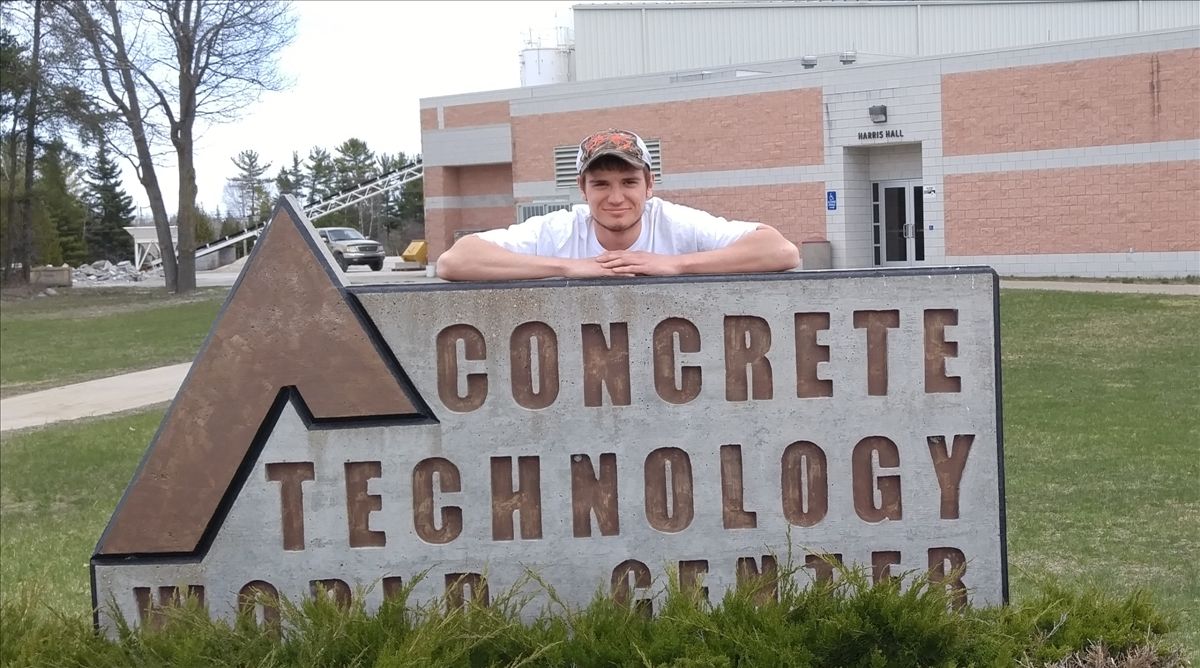 Noah Lafferty was attending Alpena Community College for the Concrete Technology Program, but he soon found the daily 80 mile commute was getting too expensive. Although he did work in Alpena, he wasn't making a sufficient wage to cover the daily school commute and tuition costs. That's when Noah came to Michigan Works! for assistance.
At the Alpena Michigan Works!, Noah inquired about tuition assistance so that he would be able to finish the remainder of his training. He was a very polite, driven, and motivated candidate for the Class Room Training (CRT) Program, and he was willing to do whatever was needed to get the assistance he needed to complete his degree.
Talent Specialist Mary Davis and Case Manager Trainer Michelle Burns met with Noah to complete his eligibility and suitability for the CRT program. Since the financial aid he was receiving was unable to cover his full tuition costs and he met eligibility criteria, Noah was able to receive tuition assistance through the Class Room Training (CRT) Program, as well as supportive services mileage reimbursement to and from training and testing.
Thanks to the assistance provided by Michigan Works! and the CRT program, Noah obtained his Credential AAS in Concrete Technology along with a MCA Level 11 Advanced Concrete Technician Certificate. With his new certification, Noah was hired on full-time as a CMT Field Technician with CTI & Associates, Inc. located in Novi, MI.
Prior to his new certification, Noah was making $8.60/hr at AutoZone. Thanks to his training and the help of Michigan Works!, he now makes over twice that and his employer remarks that he is a great worker. This experience taught Noah that hard work, persistence, and dedication really do pay off.
Created on Wednesday, June 15, 2016