Job Rewards Aren't Just Monetary for Northern Michigan Trainer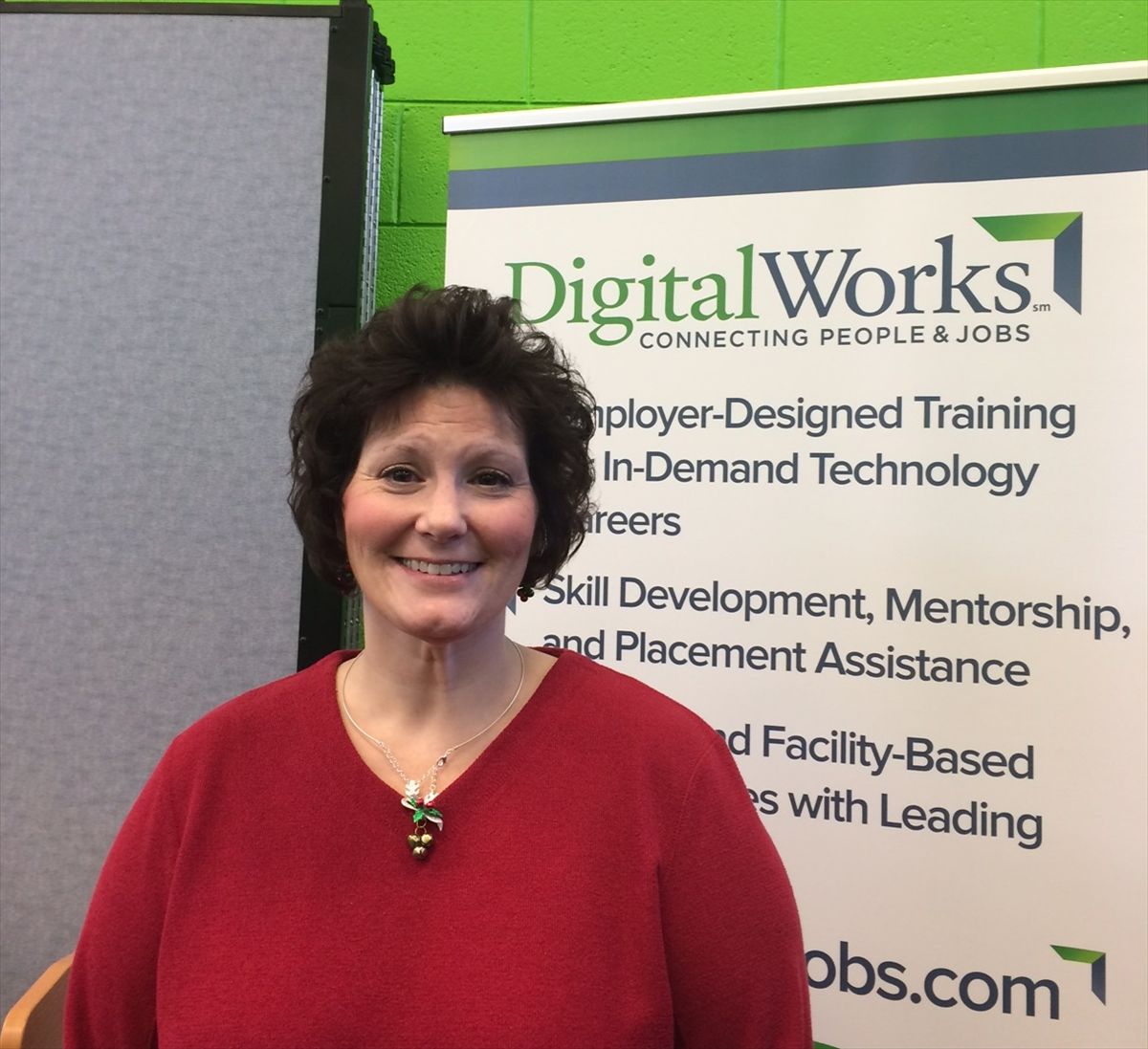 Due to a lack of local opportunities in her field, Christi Cross had her bags packed. Her house was for sale and she was all set to move downstate. Christi had been working with Michigan Works! to try to find a job in the training field, but without any luck. Then an unexpected opportunity presented itself.
In collaboration with a variety of northern Michigan partners, Michigan Works! helped to bring the new Digital Works training facility to Cheboygan, MI. Digital Works, a program of Connected Nation, Inc., connects people to leading-edge customer support and IT jobs for global corporations. The program offers a technology and client-services training program, along with continued mentorship toward opportunities for advanced IT careers. With the new Cheboygan location, Digital Works needed to hire and train a program Facilitator, but startup funding was minimal. Michigan Works! stepped in and was able to help Digital Works provide a on-the-job training funding for their Facilitator position. It was then that Christi finally she got the call she had been waiting for.
Michigan Works! staff recommended Christi to Digital Works for the position. From there, things happened quickly. On Thursday Christi had a phone interview, the following Monday a face-to-face interview, and by Wednesday they offered her the position.
In her new Digital Works Facilitator position, Christi gets paid a living wage and has great people to work with. She's also very appreciative to get back into the education field without having to relocate. As Facilitator, Christi does a little bit of everything, such as set-up facility furniture, paint facility walls, program and maintain 21 computers, organize opening ceremony, establish community relations with stakeholders, and facilitate classes.
It was a challenge on Christi to depend on other people to get things done, but she realizes that is how relationships are encouraged and investment occurs. Christi is thankful for her position, not only because it helped her, but because she now gets to contribute to the overall Digital Works program as well. She's excited to make a difference in Cheboygan. From her first two classes, 6 students have already been offered employment and the others are still in the approval process.
"The result of Michigan Works! assisting me is a great job with a living wage and benefits right here in Northern Michigan!" says Christi. "Digital Works received a dependable employee that they can rely on given that our facility is so far away from the corporate office [Ohio]. Lastly, area businesses benefit due to me spending my paycheck locally."
Created on Monday, January 11, 2016