Michigan Works! Helps Young Adult with Tuition Assistance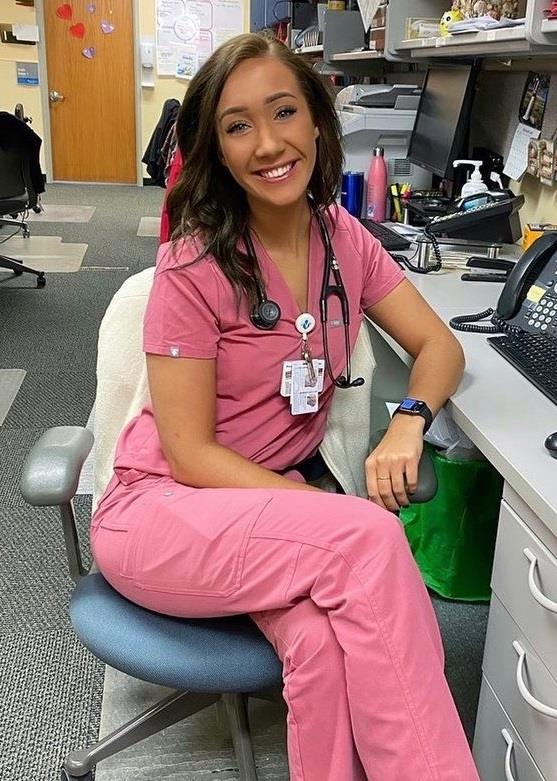 Jordan B. attended Mid Community College in Mount Pleasant for her general education and prerequisite courses. At that time, she was leaning towards a career as a Nurse, but along the way discovered that she also enjoyed the paperwork side of the medical field as well. Jordan settled on pursuing a Medical Assistance certification, as this would allow her the best of both worlds, paperwork and patient care. At that time, Mid Community College only offered an Associate's Degree in Medical Assisting while Kirtland offered a certificate program - a certification is all that is required to obtain gainful employment in Medical Assisting.

Not only was Jordan paying out-of-district tuition at Mid Community College, depleting her savings much faster than expected, she also needed to work a part time job to help cover rent and other expenses. Considering the cost savings, for essentially the same outcome, Jordan made the decision to return home and attend Kirtland Community College. Her only barrier – she'd have to take out student loans to attend. Jordan's mother began working at Michigan Works! Northeast Consortium around this same time and learned about the Class Room Training Tuition Assistance Program and put Jordan in touch with the appropriate person to start the application process.

Michigan Works! was able to assist Jordan with her tuition costs, books, and required scrubs/shoes/stethoscope, as well as laptop, mileage reimbursement, auto repair costs, and state licensing costs and fees.

Jordan did her clinical rotation at the Roscommon Community Health Center. At the completion of her rotation, Jordan was given a contingent offer of employment. She completed her schooling in July 2019, took her exam in early August, and was employed at RCHC by the end of August 2019, she remains employed there still. Thanks to the help Michigan Works! provided, Jordan is now employed in the career she had wanted.

When asked about her experience with Michigan Works, Jordan states, "the Career Advisor walked me through the entire process. I had no idea this funding was available and I am very grateful and thankful I qualified, because I was at the end of my savings. I didn't qualify for any Pell Grant, so I was looking at student loans in order to pay for college - something I really wanted to avoid if at all possible."
Created on Tuesday, March 9, 2021