Training Program Offers A New License on Life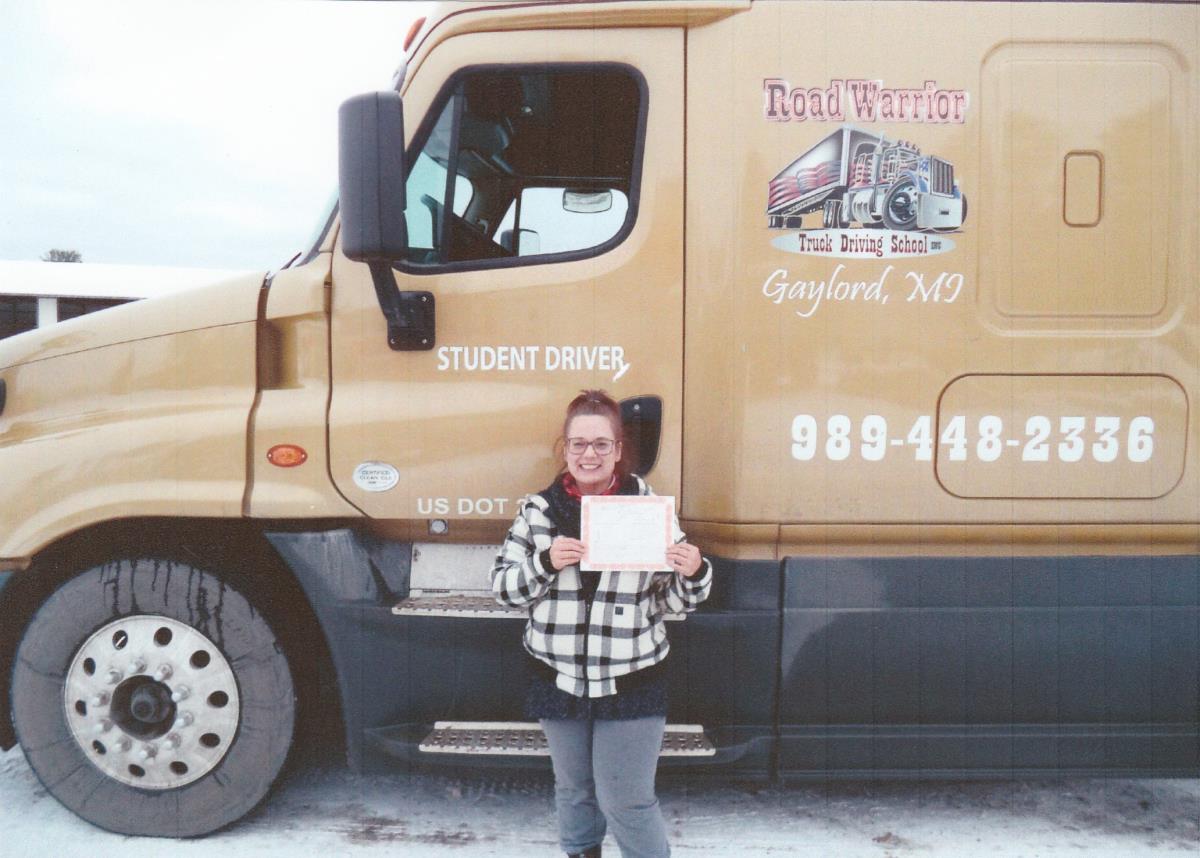 Traci L. was recently divorced and faced starting over in life without any support or guidance. She contacted the Onaway Michigan Works! office in September of 2020 looking for help with any type of training that may be available. She always had an interest in truck driving, but didn't know where to start.
Michigan Works! was able to assist Traci with the enrollment process in their classroom training program. The program helped pay Traci's training costs, as well as mileage reimbursement to and from school for three weeks, which was a huge help to her.
Traci earned a certificate of completion from Road Warrior Truck Driving School and obtained her CDL-A.
"I learned to never doubt what I'm capable of accomplishing," says Traci. "Michigan Works helped me take advantage of an opportunity that otherwise I wouldn't have been able to afford. It was very satisfying to realize that a 5' tall, middle aged woman could do what all those big trucker guys can do. I was very pleased when I passed all three of my tests the very first time I took them. I would recommend Road Warriors to anyone that wishes to get their CDL. They go above and beyond to make sure you're successful."
Created on Tuesday, February 9, 2021