Teen is On the Road to New Adventures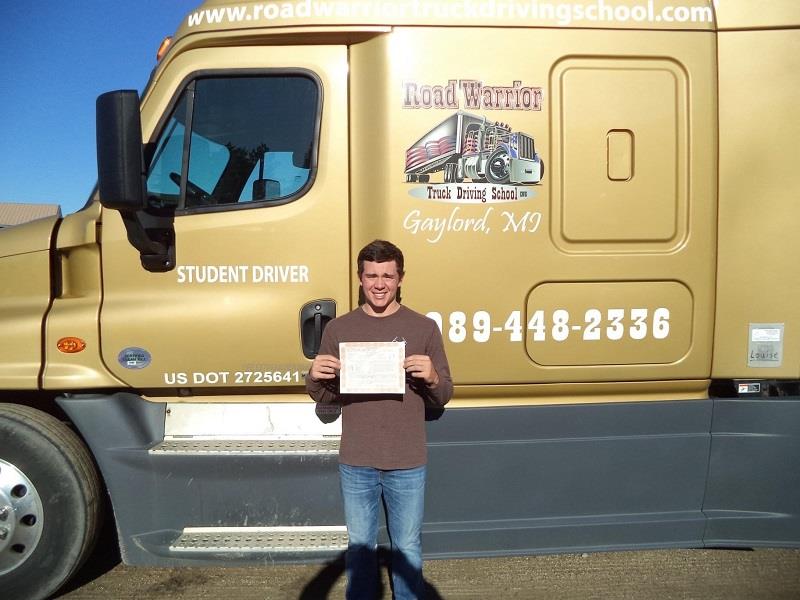 Tyler S., a recent high school graduate, came to Michigan Works! in June hoping to get help with some training. He was interested in truck driving, but wouldn't turn 18 until August.
Michigan Works! helped Tyler explore his options in the truck driving field, local training options, and training costs. Because Truck Driving schools typically do not accept financial aid, Tyler was concerned that the cost of the training would be a challenge. Fortunately, Michigan Works! was able to help Tyler with the training costs at Road Warrior Truck Driving School. They were also able to assist with mileage reimbursement to/from school during his 3-week training.
Thanks to the help he received from Michigan Works!, Tyler has now completed his Truck Driving Training Certificate Program, obtained his CDL-A license, and joined the IBEW 876.
Tyler learned that you shouldn't be afraid to ask for help – there are resources out there to help people, you just have to seek them out.
Tyler states, "I am thankful for the help from MWA staff in guiding me through the process and assisting me with financial help to pay for school and mileage."
Created on Monday, October 19, 2020