Retired Vet Comes Back to Northeast Michigan – Learns New Skills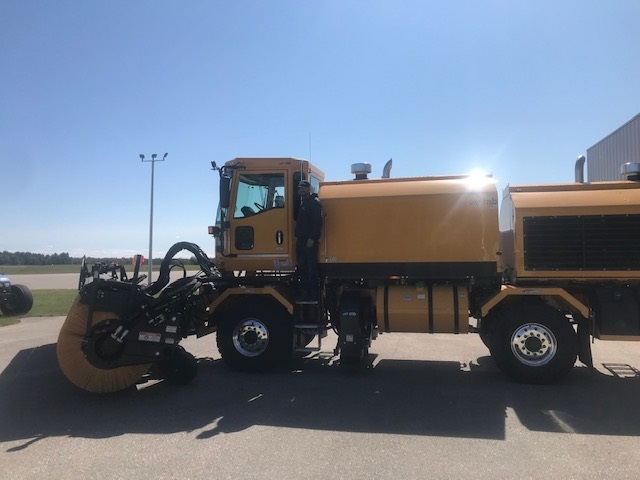 Josh was living in Indiana, but wanted to move back to Michigan. As a retired vet, he was looking for someplace in northeast Michigan that hired ex-military.
Josh worked with Mary, a Career Navigator, and Shelly, a Business Solutions Professional at the Alpena Michigan Works! office to help him find a suitable position. Mary found him a position that offered On-the-Job Training with Alpena Grounds as a Maintenance Technician. She helped him with all the paperwork and he was soon learning how to operate heavy machinery, developing radio skills, and being put in charge of maintaining various areas of the airport.
Radio proficiency was a challenge, but once Josh learned how to operate it and the proper terminology, everything fell into place.
He is very thankful for the opportunity and the new skills he's gained, stating, "I could not have been happier with the outcome I have received from Michigan Works! I have a great job, it is in Northern Michigan, and I have wonderful leaders."
Created on Tuesday, October 6, 2020