Home / News / Alcona County Commission on Aging Adapts to Community Needs; Trains Community Health Workers
Alcona County Commission on Aging Adapts to Community Needs; Trains Community Health Workers
The Alcona County Commission on Aging began November 5, 1973 with the vision of serving the residents of Alcona County. From that day on, ACCOA has strived to provide quality programs and services to its community. Their programs range from home delivered and congregate meals, in-home services, adult home help services, advocacy counseling, exercise programs, Social and recreational programs, volunteer programs, and educational programs. ACCOA's 20 employees serve older adults and family caregivers within Alcona County.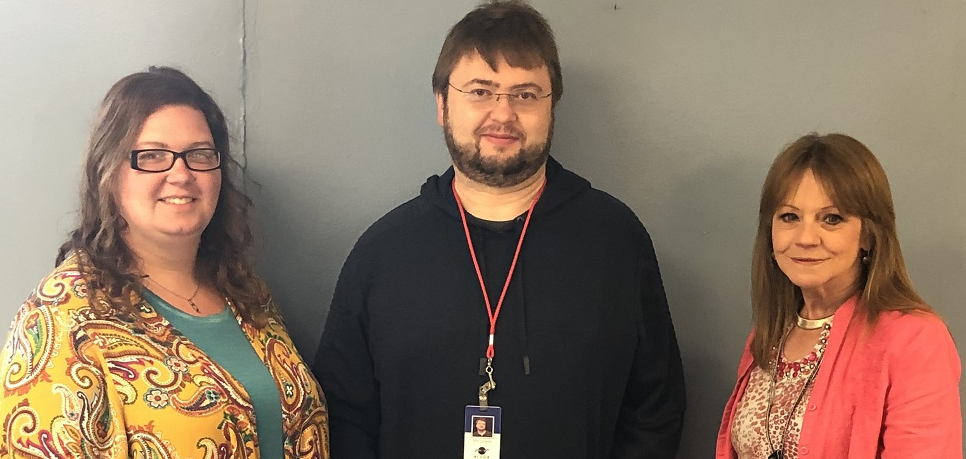 Alcona County was finding it very difficult to connect seniors and their families to programs and support they may need within the district. The County was constantly contacted for information, service requests, and service navigation, so ACCOA decided to take action. ACCOA identified an opportunity with Everyday Life Community Health Workers INC to train four ACCOA employees as certified Community Health Workers. To help pay for this training, ACCOA utilized Michigan Works! Northeast Consortium's Incumbent Worker Training program.
Community Health Workers (CHW) play a crucial role in the community they serve. Many of their goals and activities are tailored to meet the needs of the clients within the community. The role of a CHW is to promote and identify services their clients may need and anticipate future needs. CHWs must be able to understand and navigate clients to service programs within their community, as well as provide information on issues like public health, advocacy, housing, and social services. CHWs must understand how to make connections between vulnerable populations and healthcare services, facilitate social services system navigation, provide managing or transition care for vulnerable clients, stimulate social inclusion by reducing social Isolation among vulnerable populations, and educate the community about health system providers and disease prevention information.
"ACCOA's goal is to anticipate the needs of our community," states Lenny Avery, ACCOA's Executive Director. "We want to train and employ Community Health Workers (CHW's) to help us better serve our clients and the community at large. Our CHW's will help clients improve access to health care services, provide referrals to health screenings, increase communication between community agencies and providers, provide navigation for services in the community, and reduce the need for emergency and specialty services. Currently, COVID-19 has placed these individuals on the sidelines for now, but we are ready to help the community when things reopen. We have created a great foundation and capacity to serve our community."
"[Michigan Works'] Incumbent Worker Training program is one of the greatest tools an employer can use to train and keep your staff," continues Avery. "I believe that investing in people is a great idea. The IWT allowed me to provide my staff with vital information that makes them a desirable worker for my business. It takes thousands of dollars and a ton of man-hours to train staff; the IWT works with our agency to identify candidates and to help these candidates be successful within the IWT program. Turn over sucks! With the IWT program, I am to have Michigan Works! staff follow my IWT grads and help them with issues before they become full-blown problems. Having a partner goes a long way! I am so glad that I partnered with the Michigan Works! IWT program!"
Through the Incumbent Worker Training Program, ACCOA partnered with Michigan Works! to train four staff workers, creating four new positions based on the trainee's new Community Health Worker (CHW) certification.
Created on Wednesday, June 24, 2020