Michigan Works! Helps to Overcome Obstacles to Re-Enter the Workforce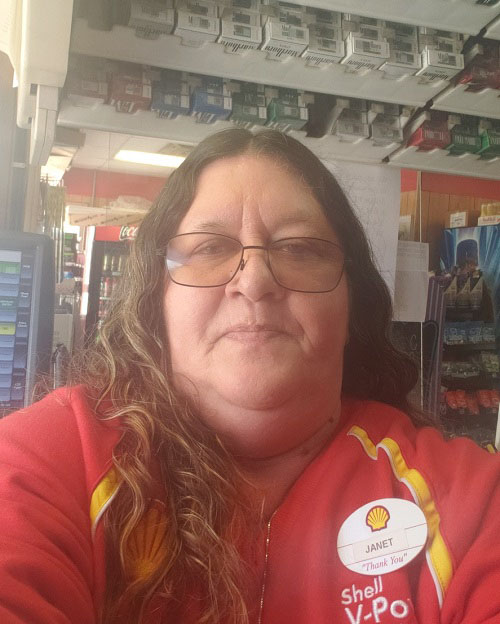 Janet is single, currently raising her grandson. She went through reconstructive surgery on her foot over a year ago and was on cash assistance for quite a while during recovery. She was worried her age would hinder her chances of finding employment, since she's been out of work for so long, so DHHS sent her to Michigan Works! for help with her job search.
"Michigan Works! helped me in developing a professional resume and building my confidence," said Janet. "I was able to complete assessments that helped develop where I stood with my education and job skills. I was able to get help with mileage reimbursement during the time I was searching for work."
With guidance from Michigan Works!, Janet completed her job search activities, brushed up on her interview skills, was provided job leads by her Career Advisor, and also received assistance with mileage reimbursement while on her job hunt.
Janet reports, "I got the Assistant Manager position with Alpena Oil (Shell) in Mackinaw City. It backs up to the college courses I had taken years ago for business management and received an Associates degree. I was a nervous wreck when I interviewed but I presented myself well and dressed well for the interview, all of which I earned through the Michigan Works! programs."
Fortunately, Janet is still working full time during the COVID-19 pandemic and is very thankful she is able to work, but is taking all precautions to stay safe.
Janet learned a lot through this experience, stating, "Never give up on yourself. I challenged myself to sell myself as a responsible employee that just had a setback that I had overcome."
Created on Monday, May 11, 2020