Gaylord Middle School Students Tour Munson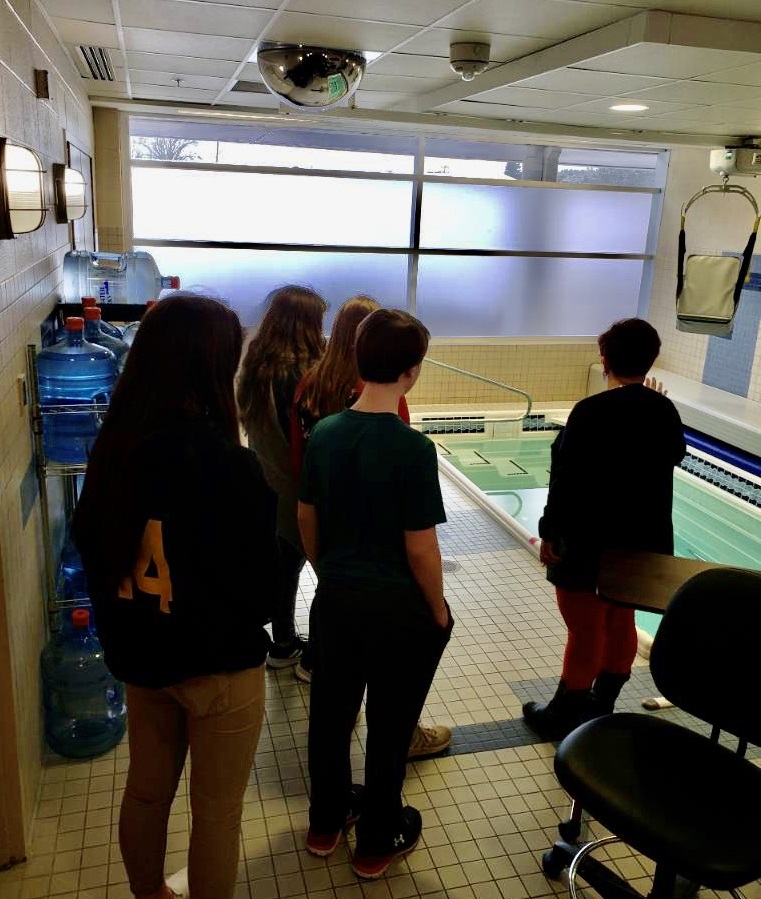 February 7, 2020 – Eleven Gaylord Middle School students toured Munson Medical Center for a Michigan Works! coordinated Talent Tour. The importance of HIPPA laws were discussed with people's privacy and customer service were top priority. The tour group was split into two groups each getting to see multiple areas of the hospital including: ER, surgical, lab, physical therapy, basement (where the morgue is – big hit), and also talking about their new da Vinci robot operating system.
The tour guide, Marilyn, also discussed with students the degree she had and how she came to work in the HR department. She covered educational requirements to work at the hospital as there are many different requirements with many different skill levels from no college, certificate to master's degree. Students enjoyed the tour and were amazed at the many different areas which were available to work. Michigan Works! staff distributed Kirtland Community College information on healthcare and discussed the online Pathfinder tool.
Created on Friday, February 14, 2020