On-the-Job Training Leads to Hometown Opportunity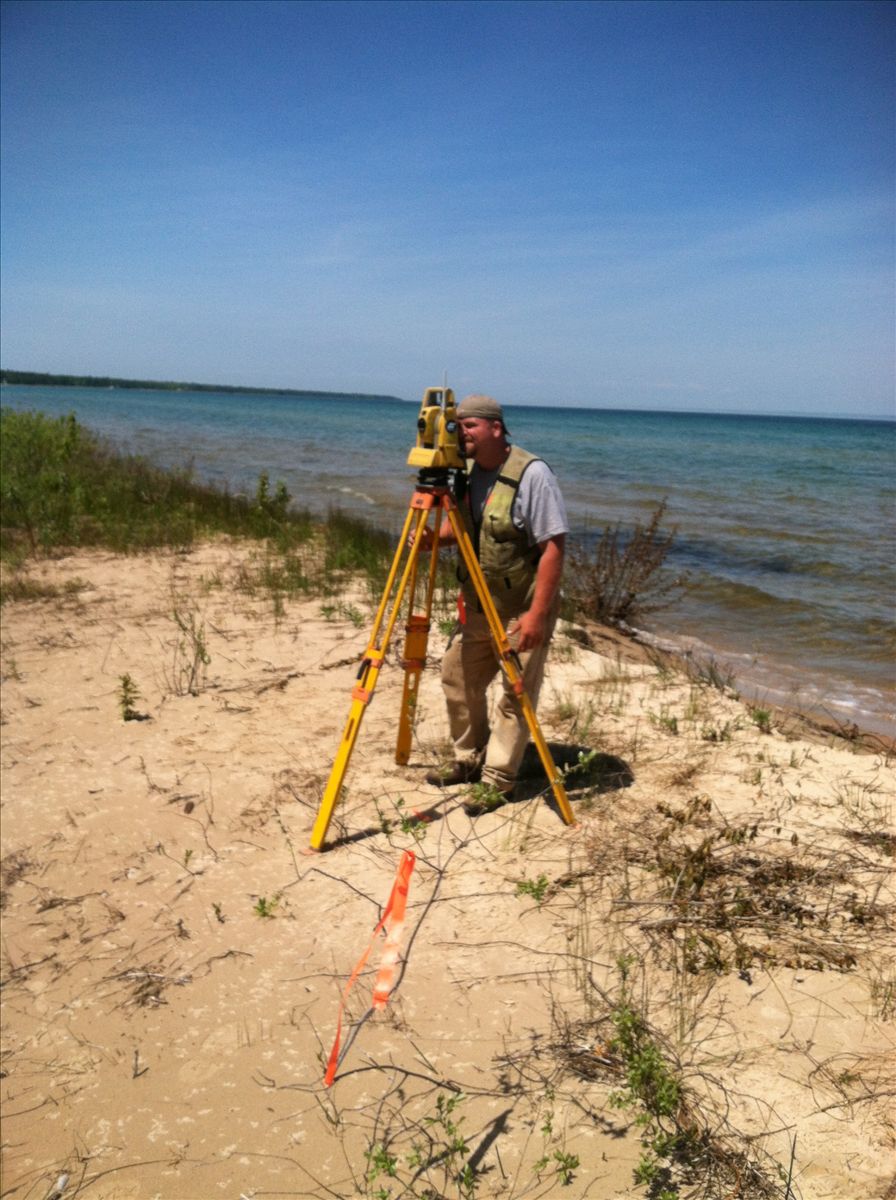 Joshua VanHuysen worked in Traverse City and commuted from Onaway. The 1.5 hour commute was putting a serious strain on Joshua; he needed to find something closer to home. When he heard about an opening with Porter's Survey in Onaway, he was very excited, as he did have some previous surveying experience. Not only could he be working in a field that he would enjoy, he would be able to spend more time with his family and save money by not commuting.
Luckily for Joshua, Porter's Survey was working with Michigan Works! Northeast Consortium (MW!NC) to get On-the-Job Training funding. These OJT funds helped the employer by reducing the cost of training Josh and they didn't feel like they had to rush the training process. With OJT, the Michigan Works! Business Solutions Professional Niki Chamberlain and Porter's Survey developed a training outline, which better prepared Josh for the duties of the position.
"The OJT was extremely beneficial and Niki really helped to streamline the process. This training opportunity allowed us to be much more efficient on the time spent learning all the job skills required for this position. We will definitely continue working with MW!NC and hopefully develop more OJT's in the future.," says Brad Porter, co-owner of Porter's Survey.
Since the start of the training, Josh has come a long way. He was able to quickly grasp the latest technology used in surveying, making it his own, and he has exceeded expectations in overall operations. In fact, as Survey Crew Chief, Josh is now supervising 4 other employees.
Josh loves his career and says everyday is a learning experience, a challenge, and there is no monotony. Josh says thankfully, "I finally get to do something that I enjoy and it has also brought me back to my hometown. I am very thankful that MW!NC was able to help with the training."
Porter's Survey has been a family run business since 1966. Offering almost 50 years of prompt professional survey service of lots, acreage, subdivisions, construction layout, condominiums, boundary, mortgage, topography, contour, global positioning control, remonumentation, oil & gas, alta, site plans, property development and consulting.
Created on Tuesday, December 29, 2015