Michigan Works! Helps Jobless, Homeless Man Start New Journey
Doug S. had been coming in to Michigan Works! for the past few months looking for work. He came to the office on the same day he lost his previous job, his fiancé, and his place to live. Michigan Works! immediately started to help him with his job search, referred him to NEMSCA for housing assistance, and Catholic Human Services for counseling. In addition to job search, Doug received guidance on how to interview more efficiently and how to learn what employers were looking for. Michigan Works! staff were Doug's greatest cheerleaders, alerting him to new job postings, helping him with his interview skills, and even connecting him with an emotional support animal.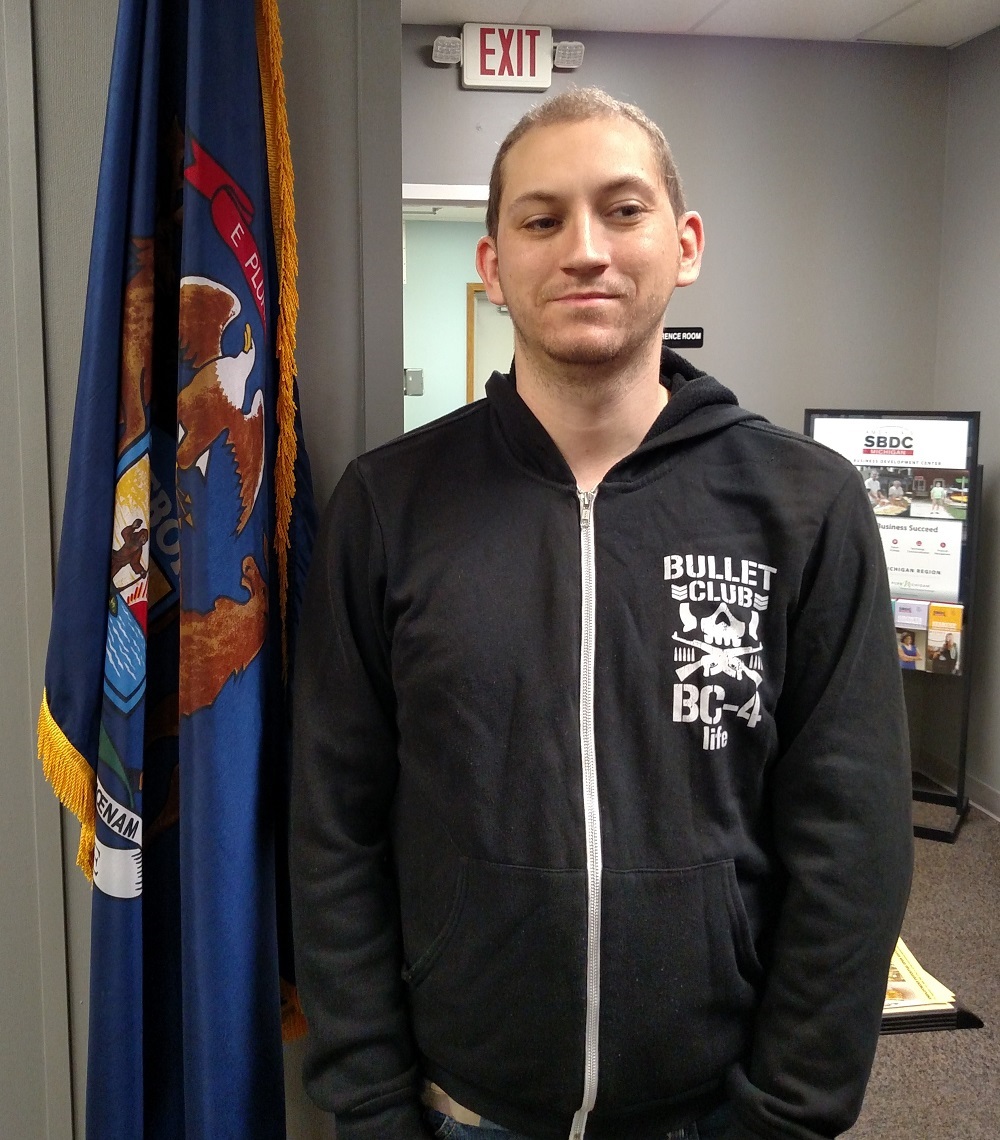 When Doug finally landed a job as a seasonal driver assistant with UPS, he needed work boots and gloves to start his new job. Thanks to the Northeast Michigan Community Foundation Grant, Michigan Works! was able to help Doug get the required work clothing he needed to start at UPS.
Doug was very grateful for all the assistance and support he received, stating, "In my time working with Michigan Works!, I have found the entire team to be amazing. I was homeless and jobless, and only recently locked in a job with UPS as a Seasonal Driver Helper. I've had my eyes on many positions that I've applied for and everyone here has been super supportive; I couldn't be luckier to have met them. I implore anyone to come and seek help from this organization. The entire team has been super helpful and a big shout out to Nikki, Mary, and Rebecca for being my biggest cheerleaders throughout my entire journey. I feel so blessed and overjoyed to have worked with these amazing people. They love their jobs and I could tell that because of the time, effort, and passion they provided to help me on my own journey."
Created on Thursday, December 12, 2019