Harmon Excavating Hosts Forestry Talent Tour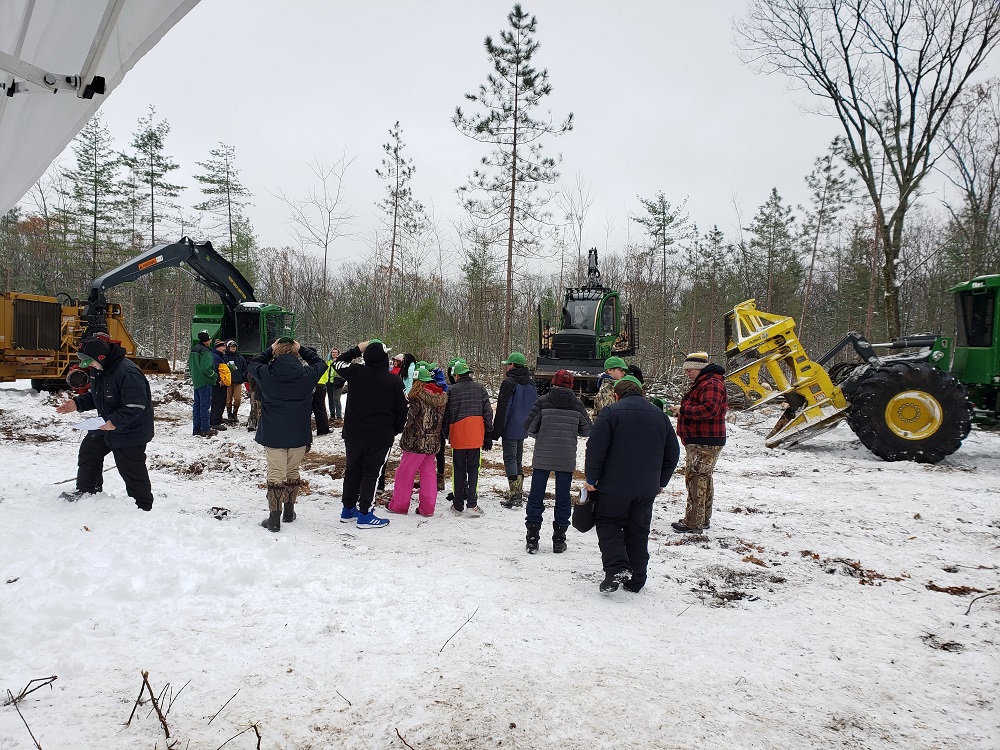 December 3, 2019 – Seventy-eight Alcona students attended a Talent Tour at Harmon Excavating. Partnering in the tour were Michigan Works! Northeast Consortium, John Deere, and the Michigan Association of Timbermen. Students got to see a live logging site, climb in the equipment, talk to professionals on the job, and see how logging is beneficial for the environment and economy.
In the four session tour, students first got to learn about "Logging 101" and work alongside Harmon Logging to learn about safety, logging equipment, career opportunities in logging, see firsthand what it takes to conduct a forestry management operation, and more. In session 2, "From Forest to Mill", students learned about the logging and forestry industries from start to finish; including what happens after harvest: from mill to final product and sales and distribution. In the third session, "Forestry Succession", students learned what the school forest looked like before, what it looks like now, and what it will look like in the future. Also covered was why we practice forest management techniques. In the final session, "Industry Careers", students learned from Michigan Works! Northeast Consortium about the various careers in forestry and logging, as well as field demand, skills needed for these careers, and more.
Harmon Excavating enjoyed hosting the tour, as they've been having difficulties recruiting for positions across the logging and forestry industry. Everything from logging machine operators to CDL qualified transporters, to raw material handlers, these in-demand occupations often face stigma from popular media and long-standing misconceptions – this tour hopefully changed some of these perceptions.
Created on Wednesday, December 11, 2019