Youth Graduates and Reaches for the Sky with WIOA Youth Program Support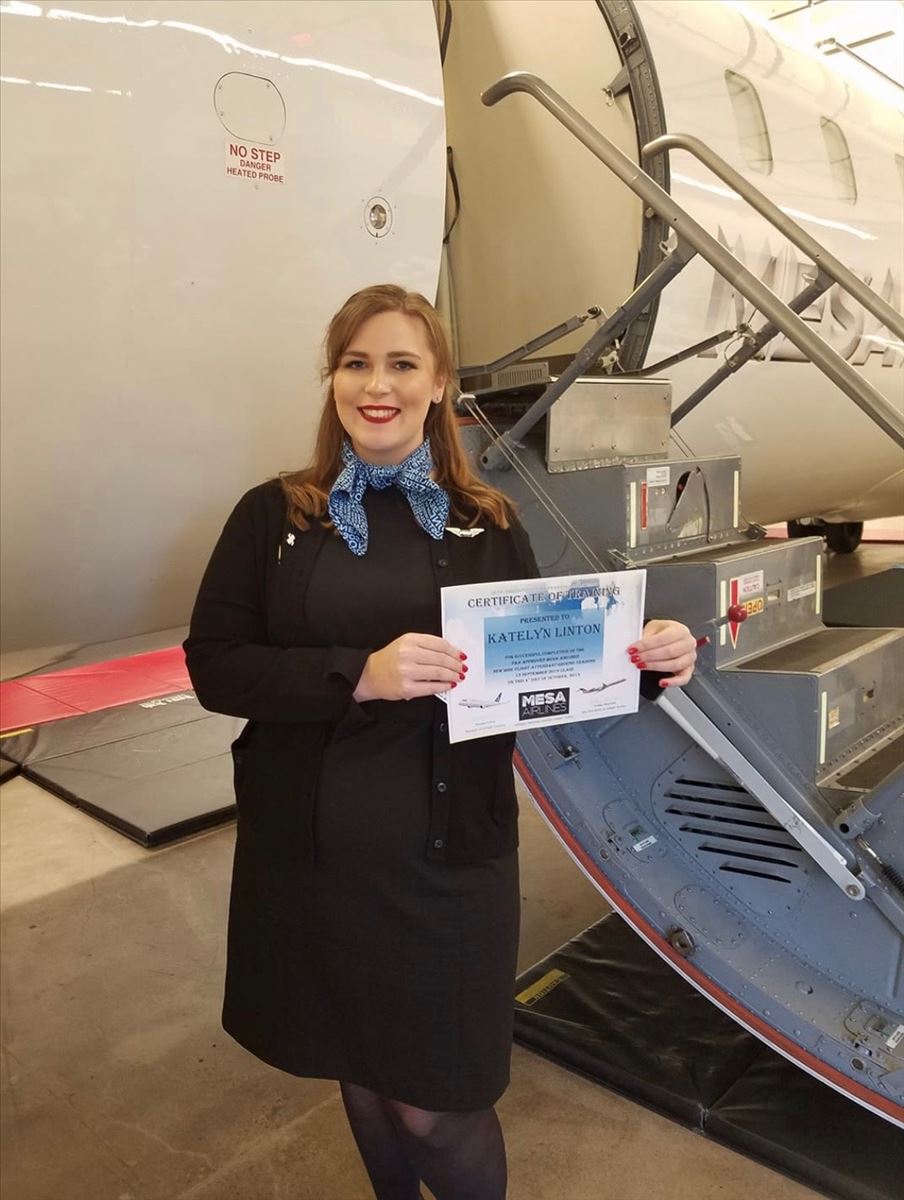 Katelyn was referred to the Michigan Works! WIOA Youth program by several staff members at ACES Academy. She was an academically strong student that needed additional support and mentoring, since she lived with her grandma and had little additional support from her parents.
The WIOA Youth Program was able to provide ongoing mentoring from Youth Career Advisors, AJ Stibitz and Bryan Robarge. In addition, the program was able to pay for her driver's license, so she could get to/from work related activities. During her year and a half long Paid Work Experience at the Alpena County Clerk's Office, Katelyn learned employability skills and she also participated in the Jobs for Michigan's Graduates (JMG) program.
Through the JMG program, Katelyn was able to attend the national JMG Conference in Washington DC in the fall of 2017. Other leadership activities included participating in the Yearbook team for ACES and having a major hand in the layout of the yearbook.
After graduating, Katelyn was going to attend Alpena Community College, but due to some last minute issues with her financial aid she decided to work for at least the fall semester. She picked up a 2nd job doing home health care in addition to her working at the Alpena County Clerk's Office.
Katelyn did a lot of "soul searching" during the fall and winter and realized that what she really wanted to do wasn't college, but to become a flight attendant. So she decided to follow her dream and enrolled in flight attendant school at The Travel Academy in the Minneapolis/St. Paul area. Katelyn graduated from the program at the end of August (it was an 8-week program), and received offers from Norwegian Cruise Lines, Go Jet, Trans States, Air Wisconsin, and Mesa Airlines before deciding on accepting the offer from Mesa at the beginning of September.
Thanks to the guidance and support she received through the WIOA Youth Program, Katelyn was able to graduate from ACES, gain significant work experience through her WIOA Paid Work Experience at the Alpena County Clerk's Office, obtain her driver's license, and get assistance with getting her car fixed. Through this experience, Katelyn says she learned that with enough hard work and determination, your dreams can be realized.
Created on Wednesday, November 13, 2019