Mio Students Tour Cooper Standard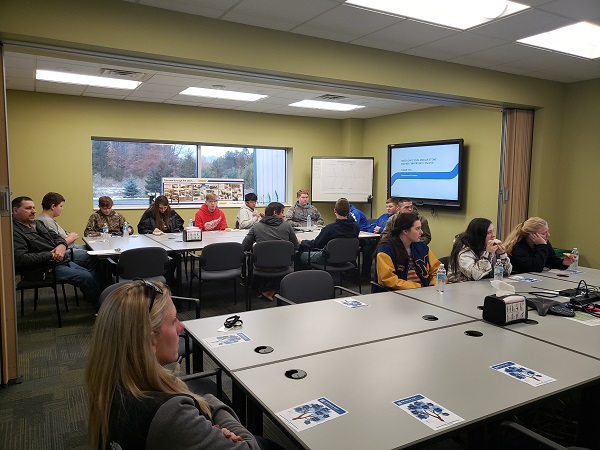 COOPER STANDARD TALENT TOUR
WEDNESDAY, NOVEMBER 6, 2019
MIO SCHOOLS
Two instructors and fourteen students from Mio Schools visited Cooper Standard on November 6, 2019. Students ranged from grade 9-12.
HR Manager Sheryl Green spoke of the many opportunities at the plant for entry level and high skilled jobs. She emphasized different benefits Cooper Standard offers including tuition reimbursement and their employee development program, where they help their employees reach career goals within the company.

The students observed robots bending tubing as well as manual feed bending machines. They were also introduced to the company's recycling program where they recycle their own in-house water and material. They also recycle old electronic products their employees can bring in.

Following their tour, Cooper Standard staff spoke about the many opportunities at the company and encouraged students to explore careers and jobs in manufacturing.
Created on Friday, November 8, 2019