JMG Students Build Skills at Leadership Day; JMG Funding At Risk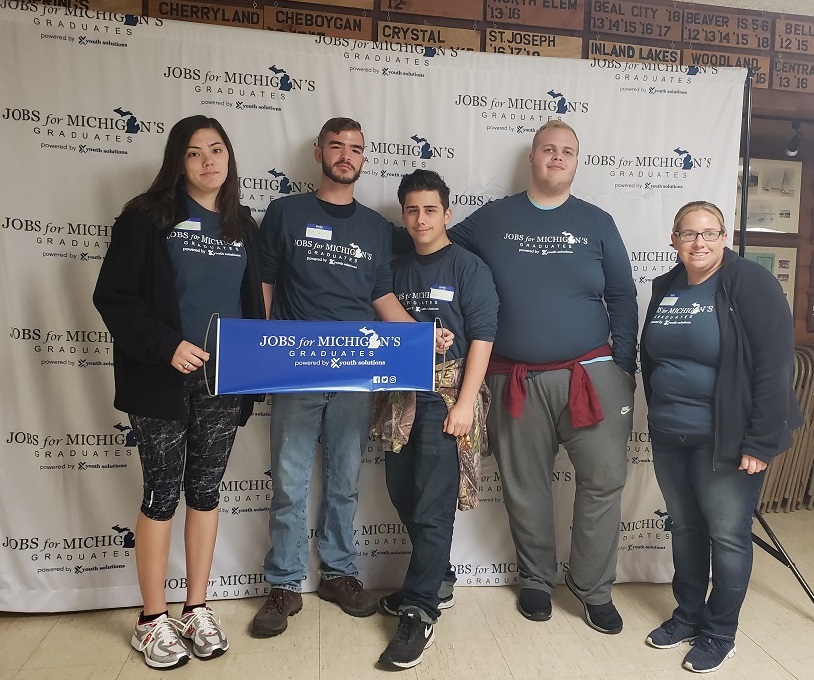 October 2019 - Jobs for Michigan's Graduates (JMG) students from northern Michigan worked on leadership and team-building skills at the JMG Leadership Day at Camp Hiawatha in Torch Lake. Ten students (six from Presque Isle Academy and four from Vanderbilt) attended the excursion with Michigan Works! Northeast Consortium Youth Career Advisors Beth Michaels and Bryan Robarge. The students had a lot of fun during the group building activities, including trying to maneuver a high ropes course, and climb a large pole and jump off.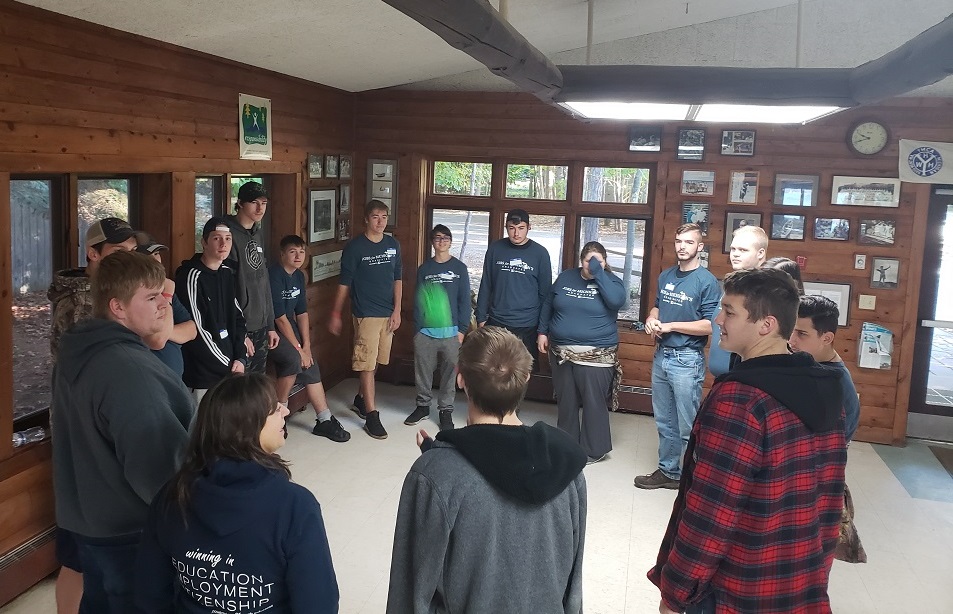 JMG helps Michigan's young adults graduate and make successful transitions to post-secondary education or meaningful employment. Michigan Works! Northeast Consortium coordinates JMG programs across Northeast Michigan, while other Michigan Works! agencies coordinate the program in other regions. The JMG model consists of a comprehensive set of services designed to keep young people in school through graduation and improve the rate of success in achieving education and career goals.
Since 2008, Jobs for Michigan's Graduates (JMG) has equipped nearly 12,500 young adults with the skills to overcome barriers and win in education, employment, and as citizens. This year's Jobs for Michigan's Graduates services are already underway at an anticipated 98 program locations across 67+ legislative districts, servicing nearly 4,000 of Michigan's most at-risk youth, in partnership with 14 Michigan Works! organizations and an anticipated 1,200+ employers.
Unfortunately, due to current State budget vetoes, the services offered through JMG are at risk of ending if a funding solution is not reached soon. Learn more about JMG at ouryouthsolutions.org.
Created on Tuesday, November 5, 2019