Six Crawford County Companies Get Leadership Training Thanks to Going PRO Grant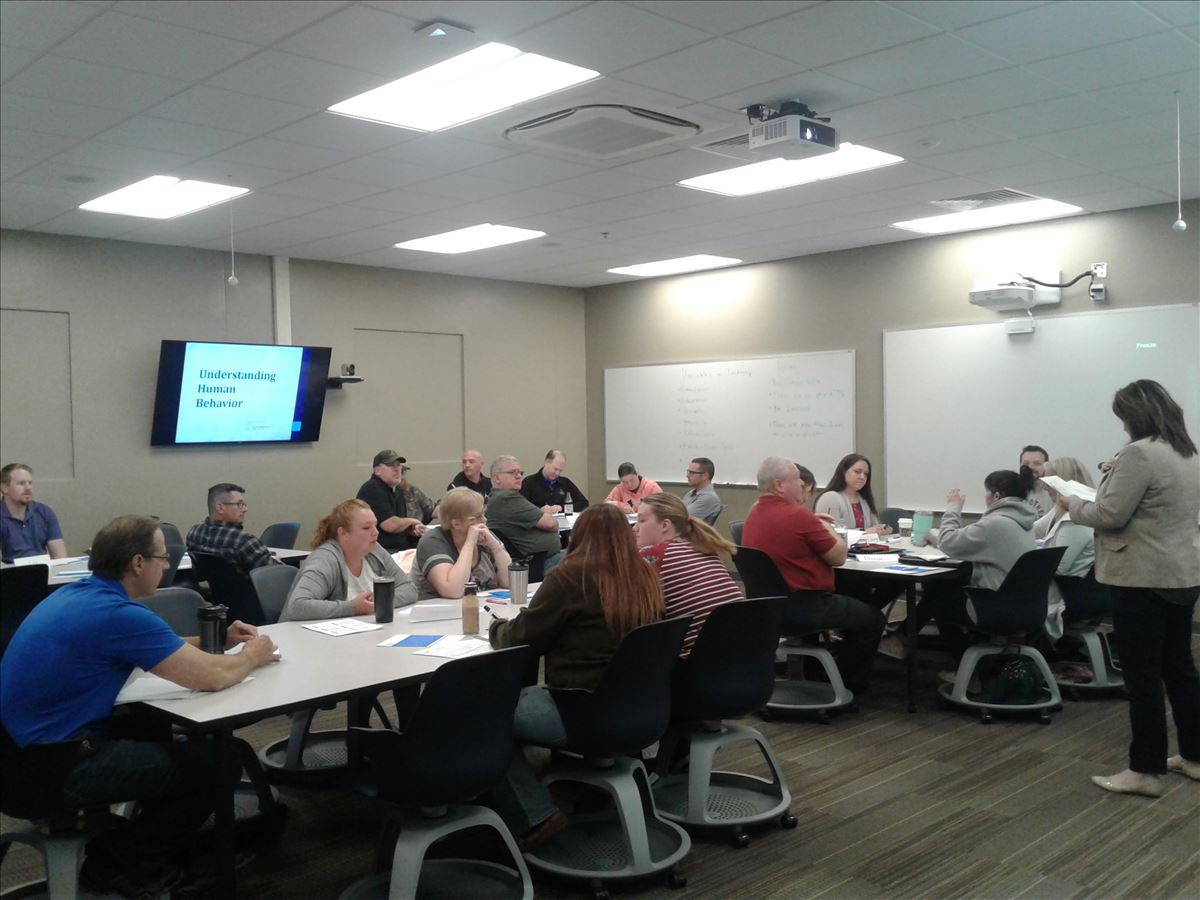 With assistance from Michigan Works! Northeast Consortium, six companies in Crawford County came together to discuss employee skills, leadership needs, and future succession plans. It was well-recognized that over the next several years, companies will be looking to replace retirements and continuing to prepare for additional departures. It was agreed that developing strong succession plans was imperative, which included a need for extensive management and leadership training to be obtained by their workforce. The group noted that companies invest a large amount of dollars to upgrade skills of employees to keep a competitive edge and to create a workplace environment where employees work and communicate effectively, to nurture them for higher positions. Finding a common training need, the six companies collaborated to create the "Leadership & Supervisory Skills Industry Led Collaborative".
With the help of Michigan Works! Northeast Consortium, they were awarded a $9,315 Going PRO Training Fund ILC grant to train 23 of their employees ($8910 was utilized). The companies participating included four manufacturers, one hospitality business, and a local city office (Airway Automation, CSI Emergency Apparatus, Springs Window Fashions, Weyerhaeuser, Ramada Inn, and the City of Grayling.) The Leadership Supervisory Training Skills course was provided by Kirtland Community College.
Companies benefited from this Leadership Supervisory Skills training by learning how to effectively communicate, successfully discipline employees, resolve conflicts, make decisions, manage time, delegate properly, conduct meetings, motivate employees, implement teams, orient new employees, and prevent accidents through concepts, role playing and individual and group exercises.
"All six City of Grayling employees enjoyed the training and is was worth attending," reports Erich Podjaske, City of Grayling Zoning Manager. "The presenter was very engaging and we all are interested in additional training on the subject matter."
Jenny Maples, City of Grayling Admin Assistant agreed, "We really enjoyed our time with Mr. Schuster! The course was very helpful in identifying our individual personality traits and how to work with each other better. Even after the course had finished - and the weekend was gone- we are still talking about it! We brought additional co-workers in and it brought to light certain things that we all do, but never realized. I think all of us would enjoy more courses like this: interactive, educational, and promoting better communication."
"I learned a great deal about my management style and how to determine the nature of those I manage," stated Royal Shearer, Springs Window Fashions' Engineering/Sanding Coordinator. "The presenter (Mr. Shuster) obviously knew his topic very well and presented it in a way that motivated me to develop my skills as a manager at my company."
Alex Astopenia, Springs Window Fashions' Outside Operations & Wood Drying Coordinator adds, "Mr. Shuster's program was motivational, intelligent and well presented. I would like to get more training of this type. It made me think a great deal about my management skills and gave me concrete plans to improve them. I would definitely go to another class like this one."
In addition to coordinating this Industry Led Collaborative, Michigan Works! Northeast Consortium has worked with these same companies to provide On-the-Job Training assistance, job posting help, coordinated job fairs, and assisted with other Going Pro applications.
Created on Wednesday, July 24, 2019