Training Grant Helps Nonprofits with Strategic Planning and Grant Writing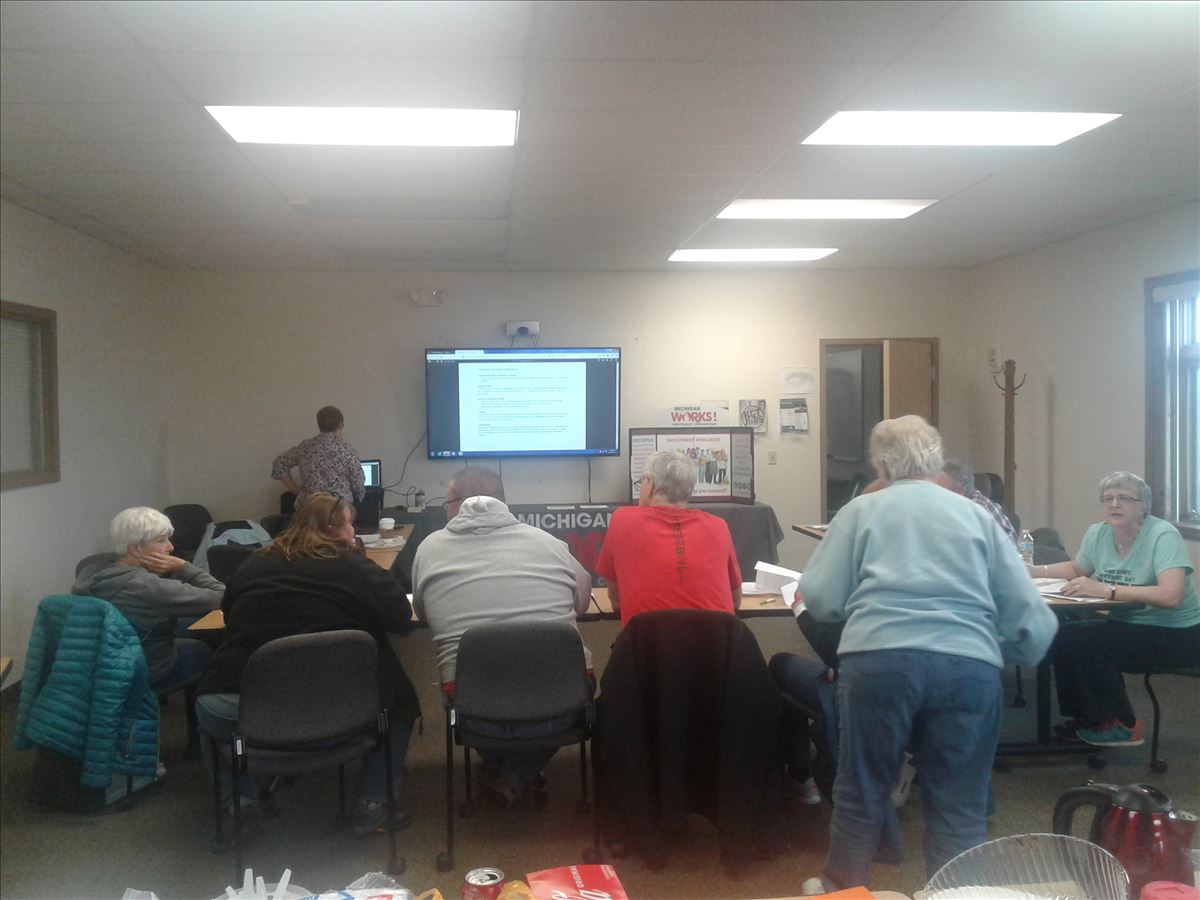 In September 2018, the AuSable Valley Animal Shelter began a strategic planning session, but were met with confusion and uncertainty on how to go about actually creating a strategic plan. Their Board and Director reached out similar area nonprofits (Grayling Visitor's Bureau, Crawford AuSable Daycare, and Northern Initiatives) and found they were also struggling with long-term goal planning and mapping out long-term operations plans. In addition, the agencies all agreed that they needed help with grant writing and hoped that they could learn best practices from each other or perhaps find a person to mentor them all on the subject. Unfortunately, across all four agencies they were all already short-staffed, so they knew they faced a challenge. They collaborated and agreed that all four needed help with their long-term succession planning (and strategic planning) and securing grant dollars for continued operations. The third item they discussed were board roles, responsibilities, and bylaws; it was discovered that some agencies were operating under outdated bylaws or not following approved policies. The agencies determined they needed professional training to address these deficiencies, and the "Strategic Planning & Advanced Grant Writing for Nonprofits Industry Led Collaborative" was formed.
AuSable Valley Animal Shelter took the lead on organizing the collaborative training. They knew they needed someone with extensive experience running nonprofits to do the training, as well as someone who had experience sitting on a board. With help from Michigan Works! Northeast Consortium, they secured a $4,000 Going PRO Talent Fund Industry Led Collaborative grant to train one employee from each of the agencies. Kirtland Community College facilitated the training and three trainees completed the training.
Employees benefited by applying the trainer's concepts to their individual work sites. Each worked on developing strategies for long-term success, which included: revisiting board roles and responsibilities, reviewing their bylaws and standard operating procedures, and analyzing creating new fundraising opportunities that generate good revenue. For one of the agencies, which didn't have a standard operating procedures manual, it meant creating one from scratch. The training course also broken down short-term and long-term goals, understanding where to access grants, and learning which grants were applicable to go after. One of the trainee's projects was to build a standard grant manual containing necessary information required for each grant application. Other projects included operations and maintenance, and building a volunteer base. The three trainees who completed the training course were also granted a one year subscription to a grant database comprised of privately and publicly funded grant information.
"The training really made a difference in understanding how to manage a nonprofit business," states Ilene Wilson, Grayling Visitor's Bureau Executive Director. "The instructor, Eleonor was excellent! Her expertise on strategic planning, standard operating procedures, and her vision on how to sustain an agency long term was excellent. She really knows the business - a very smart and excellent teacher. She gave us multiple websites and other materials to help steer and guide the class participants on how to operate and manage not only for today, but for years to come. And Eleonor welcomed board members to attend the training to heIp them better understand nonprofit operations as well."
Lucielle McCraven, with Northern Initiatives agreed, "The instructor provided great resources and materials during the course of the class. She was very knowledgeable and very engaging with the students. The subject matter was extremely beneficial to myself and for sharing with my customers, especially the information regarding accessing grants through Tech Soup and Grant Station."
Created on Thursday, July 18, 2019