Home / News / Michigan Works! Helps Forest Service Worker Go From Nature to Nurture, as a Registered Nurse
Michigan Works! Helps Forest Service Worker Go From Nature to Nurture, as a Registered Nurse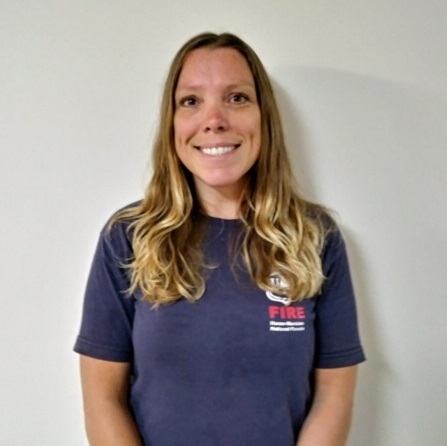 Angela D. came to Michigan Works! in Mio seeking help with tuition assistance. She was currently employed as a seasonal worker with the U.S. Forest Service, but wanted to enroll at Kirtland Community College to pursue her dream of becoming a Registered Nurse. Unfortunately, with only her seasonal employment, she wasn't sure how she was going to afford the schooling costs.
Fortunately, Angela qualified for Class Room Training assistance and Michigan Works! was able to help her with not only her tuition costs, but also mileage reimbursement to/from school.
Thanks to the assistance Michigan Works! provided, Angela has recently received her Associates in Applied Science-Nursing.
"I decided to become a nurse because I want to be able to help people get through their tough times," says Angela. "I have experienced a lot of medical issues myself and I want to be able to show my patients that there are still caring/compassionate people around that want to help them."
She continues, "Being a nurse has been a dream of mine for a long time, but I was never able to pursue college, because of having to work and being a single mom. Michigan Works! helped me achieve my dream by decreasing the financial burden of college and travel expenses. I am so thankful to have been given the opportunity to be part of this program."
Created on Wednesday, July 17, 2019