From Seasonal Worker to Nursing Career - With Support from Michigan Works!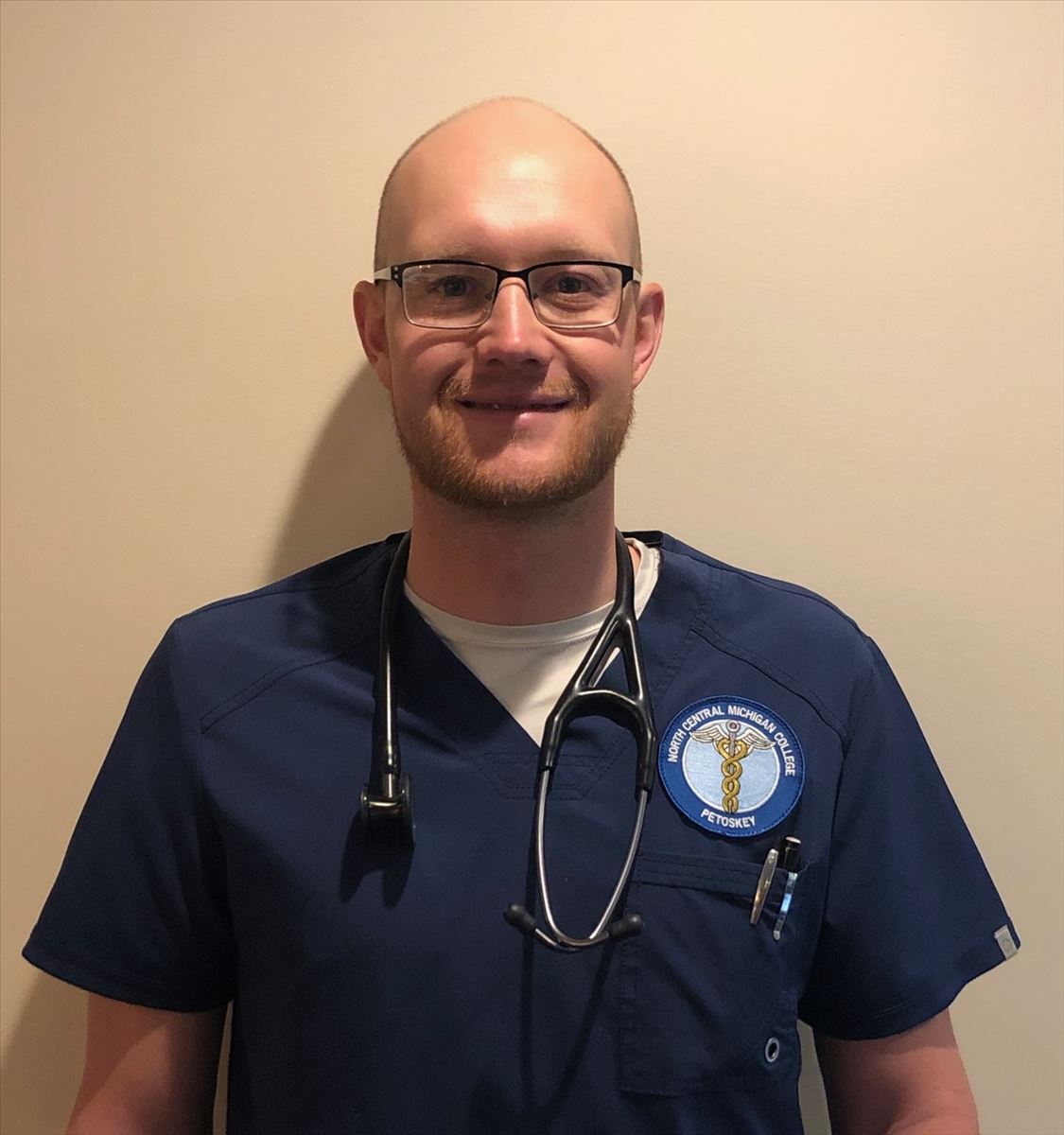 For the past 10 years, Klaus J. had been working seasonal jobs, but he wanted a career. He decided to enroll into the nursing program at North Central Michigan College, but soon found himself struggling financially. As Klaus took the time needed to do his best in school, he found he could no longer maintain the same number of hours at work that he usually had. And while money was tight, he didn't want to forego his training, so he decided to see if Michigan Works! could help with his situation.
Michigan Works! was able to help Klaus not only with a portion of his tuition fees, but also with mileage reimbursement both to/from classes and his clinical rotations, both of which required a great deal of driving.
"By receiving the financial help I was awarded by Michigan Works!, I was able to focus all of my energy to my classwork and clinical learning, and had no financial stress to deal with, which would have compounded on the stresses I was dealing with from nursing school," says Klaus.
He continues, "The [Michigan Works! Class Room Training] program was a great asset that allowed me to reach the goal I had set out with, and graduate with my Associate's Degree in Nursing."
Klaus learned a lot on this journey; the entire nursing program was challenging for him. The class load took a great amount of dedication to achieve passing grades, and he learned how to improve upon his time management skills to maximize his productivity throughout the day. He also learned how to prioritize tasks, whether it was patient care during clinicals or his class work that needed more attention at home. Klaus is certain that these lessons will set him up for success moving forward in his career.
Created on Thursday, June 20, 2019