Youth Tour CSI Emergency Apparatus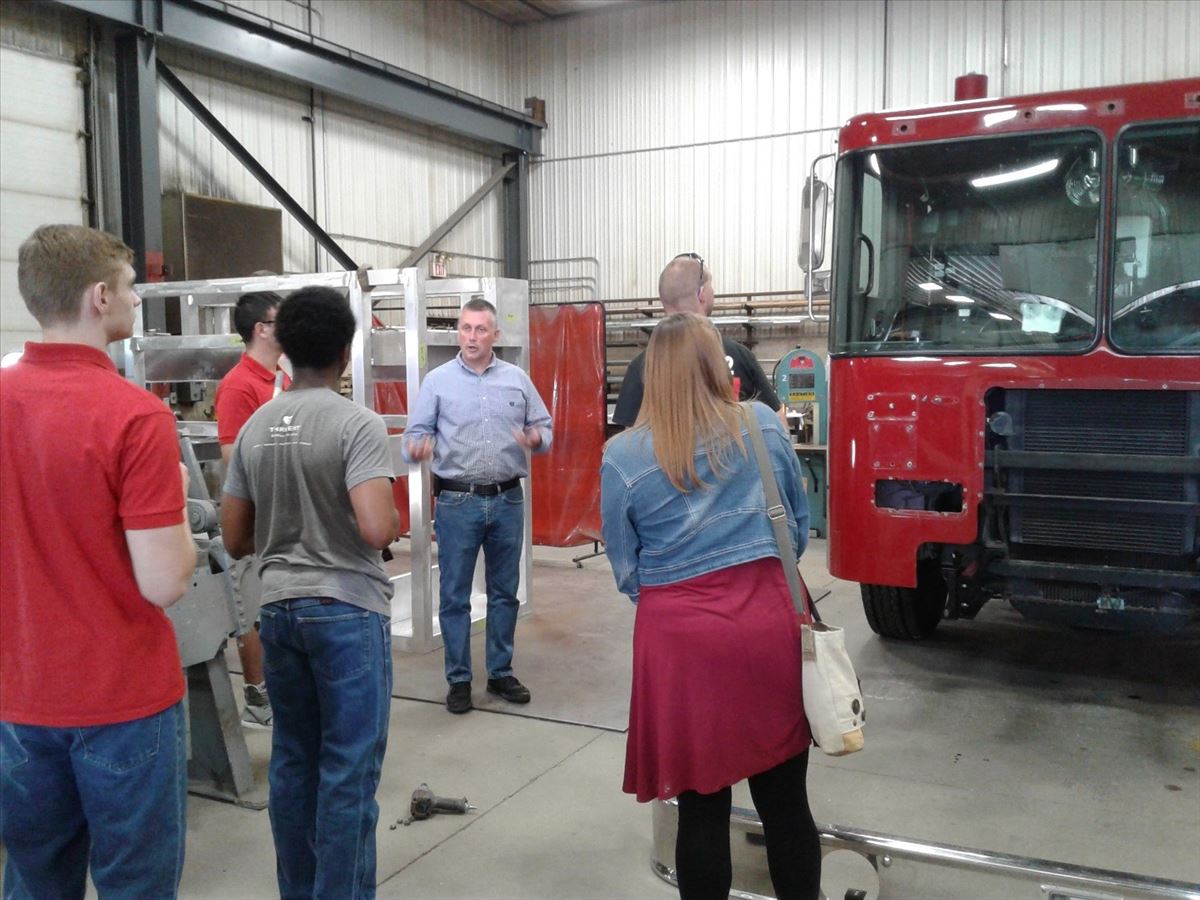 Four youth participants and two staff from Showano Center, and two staff from Disability Network visited CSI Emergency Apparatus in Grayling on June 14, 2019. The company is located in the Grayling Industrial Park and they are the only northern Michigan facility that builds and repairs fire trucks.
Owner Mark Brown was very impressed with how many questions the youth asked about his business and how much they wanted to learn about the building and fabrication of a fire truck. In fact, the first 40 minutes of the tour was interaction and discussion between the youth and staff.
The following 30 minutes were hands-on with the tools, including the "Jaws of Life" and seeing how an engine pump is assembled. An exciting part of the tour was going into the "pit" to see the undercarriage of a fire truck in production.
CSI is always a favorite place for students to visit and Mark is always very accommodating and committed to developing and inspiring young talent.
Created on Tuesday, June 18, 2019