Michigan Works! Helps Determined Young Father Attain Criminal Justice Dream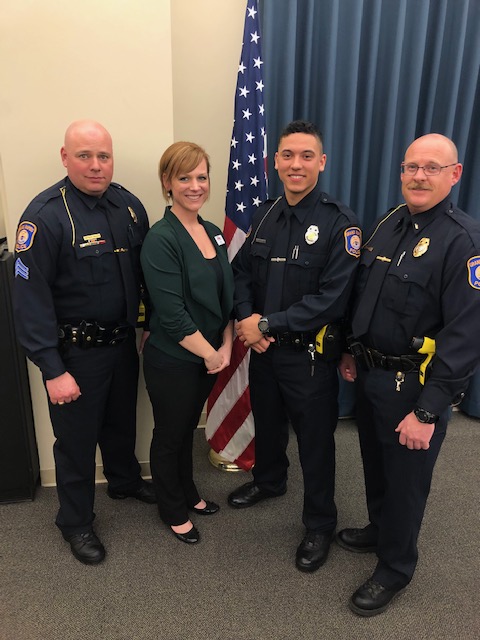 DJ came to Michigan Works! Northeast Consortium when he was trying to finish the last portion of his criminal justice degree at the police academy. With a young daughter at home and another baby on the way, money was very tight for their family. DJ's fiancé worked while DJ attended school, but he also picked up odd jobs to help out along the way. Unable to afford a place of their own, they were all staying with DJ's family. There was no way DJ was going to be able to stay in Roscommon to attend the Police Academy and pay rent or a motel bill and still provide for his family.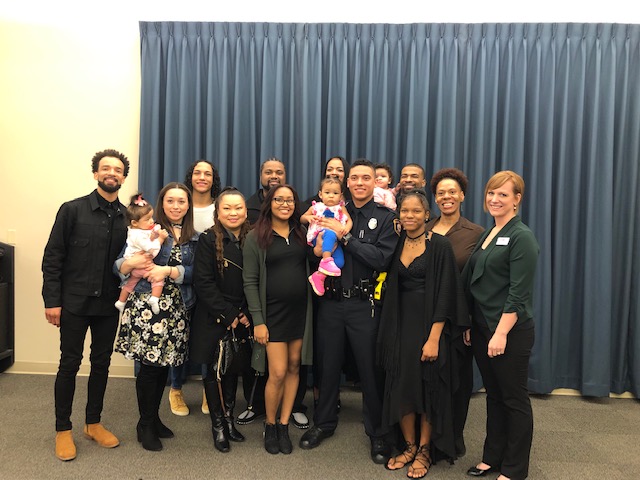 Michigan Works! was able to help DJ with tuition assistance and lodging costs while he finished up at the academy. They were also able to help him with the cost of uniform items while at the academy (and after initially starting employment), testing fees, and his job search while still in the academy.
In the academy DJ excelled and he graduated as one of the tops cadets. He graduated from NCMC Suma Cum Laude. He memorized and recited the code of ethics at graduation, and was hired in to the Grand Rapids Police Department prior to graduation. He completed his 8 week training with the GRPD as a top officer in his class of new recruits, with his training officer stated, "DJ has been one of the brightest that has come through the academy and into our department. He is a great asset to have here and we look forward to working with him for a long time to come."
DJ says, "It feels great knowing that somewhere there is always someone willing to help. My Career Advisor Kassie and the entire Michigan Works! staff lifted a big weight off of my shoulders when dealing with very expensive tuition cost and training funds for the academy."
Thanks to the help Michigan Works! provided, DJ was able to relocate to the Grand Rapids area with his family without the financial burden from school weighing over his head. He was able to apply the money he saved to moving expenses, as well as items needed for the new house and baby. Thanks to this experience, DJ learned that you don't have to do things alone, and that there are people and resources available to help you reach your dream.
DJ reflects, "Michigan Works! is a great organization for anyone who is working at reaching that next step in life, no matter what that might be."
Created on Thursday, March 28, 2019