JMG Program Helps New Mother Return to School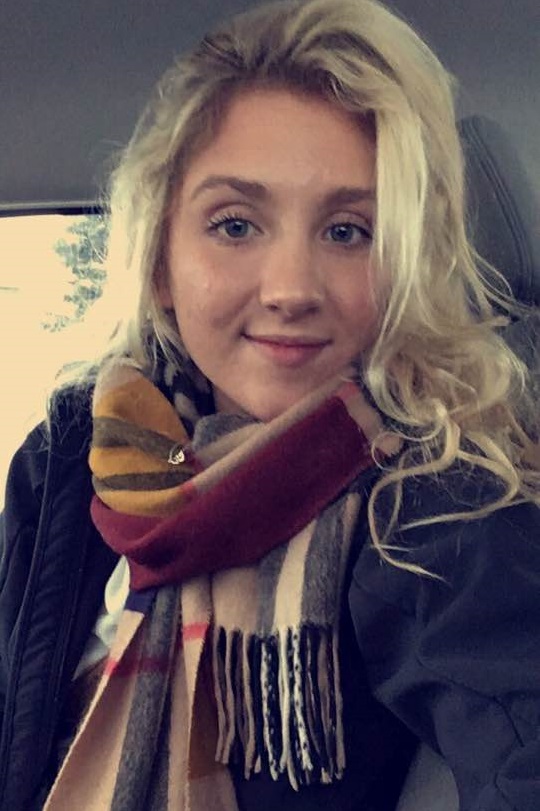 Three years ago, Makinzie M. started in the Jobs for Michigan Graduates (JMG) program. During her time with the program, she was the president of ACES's Career Association, she attended the Career Development Conference in Washington, DC, and she participated in JMG's Career Development Conference. She also went on tours to different colleges.
Makinizie did not know what she wanted to pursue after high school. With the help of JMG, she enrolled at Grand Rapids Community College. During that year, she became pregnant and moved back to Alpena with her boyfriend and had a daughter. From there, it was a struggle to balance motherhood and work. Although she worked several jobs, she always had the goal of returning to school.
Makinizie recently completed her first semester at Alpena Community College with a 3.48 grade point average. She is completing her prerequisites for the Utility Technology Program. She will enter the program next semester as one of the few females in a male dominated field. And she is doing all of this while balancing work and being a good parent.
Makinzie is excited that she will complete the Utility Tech Program in a year and a half. She says, "JMG and the Career Development Conference in Washington, DC really opened my eyes and gave me the confidence to set higher goals. Now I am following through on my plans."
Created on Friday, February 1, 2019