On-The-Job Training Helps Job Seeker Fulfill Passion Building Furniture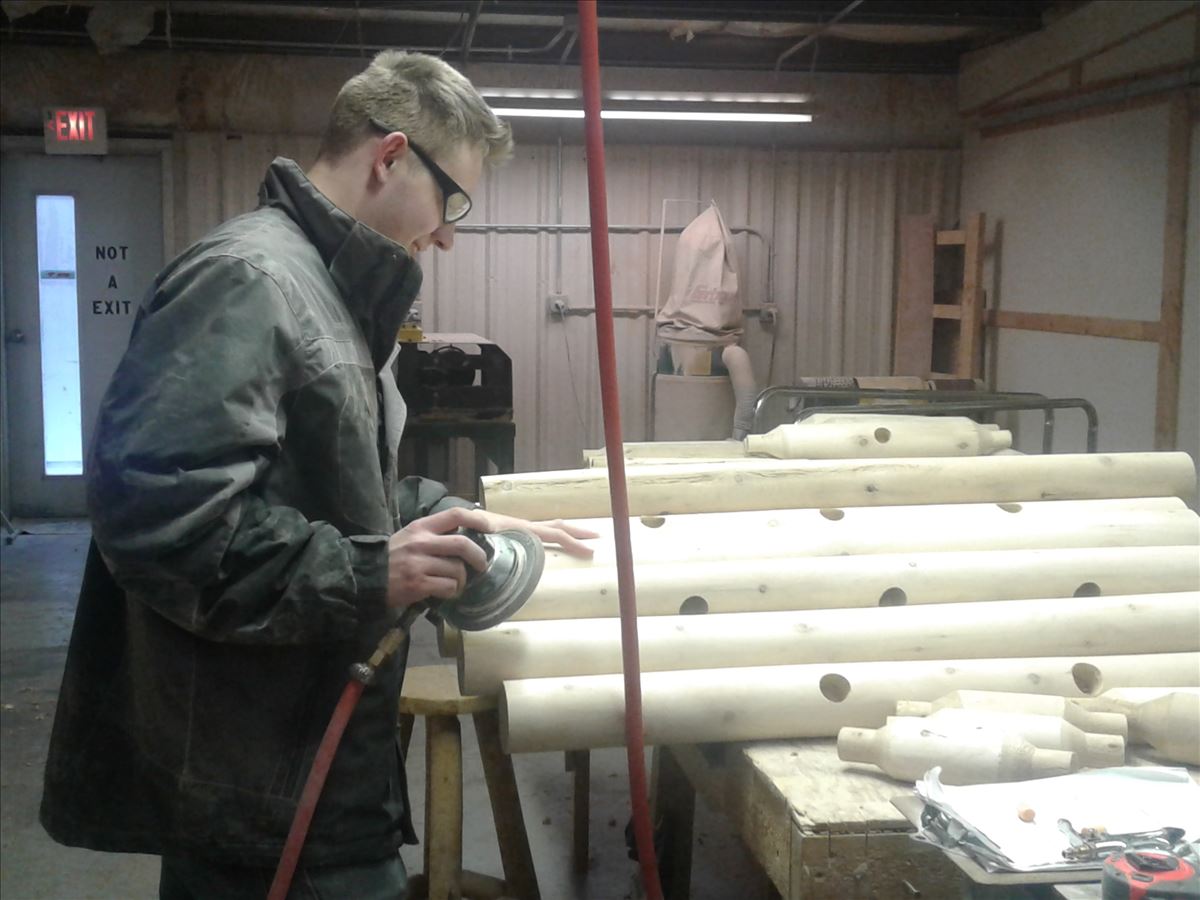 Drew B. moved from Muskegon to Grayling in the winter of 2017. Winter in northern Michigan is often a slow period for many businesses, and Grayling was no different. Drew had a difficult time finding a job, but eventually landed a full-time position at a wood manufacturing plant. Drew always had a passion for woodworking, and while it was a full-time job, it didn't allow Drew to use his creative skillset. Drew looked for a position which would be a better fit for him and in June 2018 he found full-time employment at Northern Woodcrafters as a custom furniture builder. What Drew lacked in custom furniture building knowledge, he made up for in passion, and Michigan Works! was able to help Drew secure this new position through their On-the-Job Training program.
Throughout his On-the-Job Training (OJT) contract, Michigan Works! staff continually checked on Drew's progress at Northern Woodcrafters. In July, unexpected family issues required Drew to leave his job and move back to Muskegon; Michigan Works! staff kept in touch with Drew during his time away and offered support and services should he be able to return to Grayling. After a month away, Drew was able to move back to Grayling. He contacted Northern Woodcrafters to see if he could get his job back and because he was such a valuable employee, the company gladly took him back, and Michigan Works! was able to resume his OJT contract.
Drew continues to be a valued employee at Northern Woodcrafters, producing great work for the company.
Drew was thankful for the help he received from Michigan Works, reporting, "Michigan Works! checked on me when I left the area for a brief time; that was nice of them to do. And they let me know they would be there for me if and when I returned to Grayling."
"Knowing that the furniture pieces I made are going into someone's home is very rewarding," says Drew. "Taking your time is key to building furniture; it is an art that can't be rushed."
Northern Woodcrafters is an outlet furniture store that manufacturers and sells rustic dressers, log beds, nightstands, rugs, tables, chairs, couches, futons, mattresses, log bunk beds, and much more! They are located in Grayling and serve customers in several states.
Created on Thursday, December 27, 2018