Overcoming Barriers Thanks to United Way Grant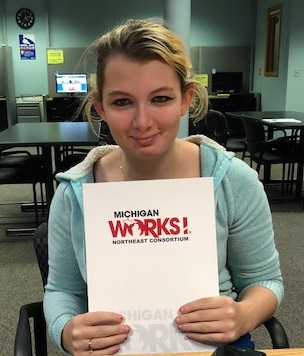 Chloe B. came to Michigan Works! because she was struggling to shuffle her personal and work life. A sick son and travel to U of M for treatment had resulted in excessive absences from work, costing her her CENA job in July. She had been seeking similar work since then.
She found a new CENA position, but she didn't have the available funds to purchase the scrubs required for the new job. Thanks to the United Way of Northeast Michigan's grant, Michigan Works! was able to help Chloe purchase the scrubs required to start her new job. She has been there for a month now and looks forward to getting back on her feet.
Chloe says, "I appreciate the help I got from Michigan Works! and the United Way grant. Money is tight due to being unemployed and this helps a lot."
Created on Monday, December 17, 2018