Michigan Works! Helps Pregnant Youth Get Career On Track and Become R.N.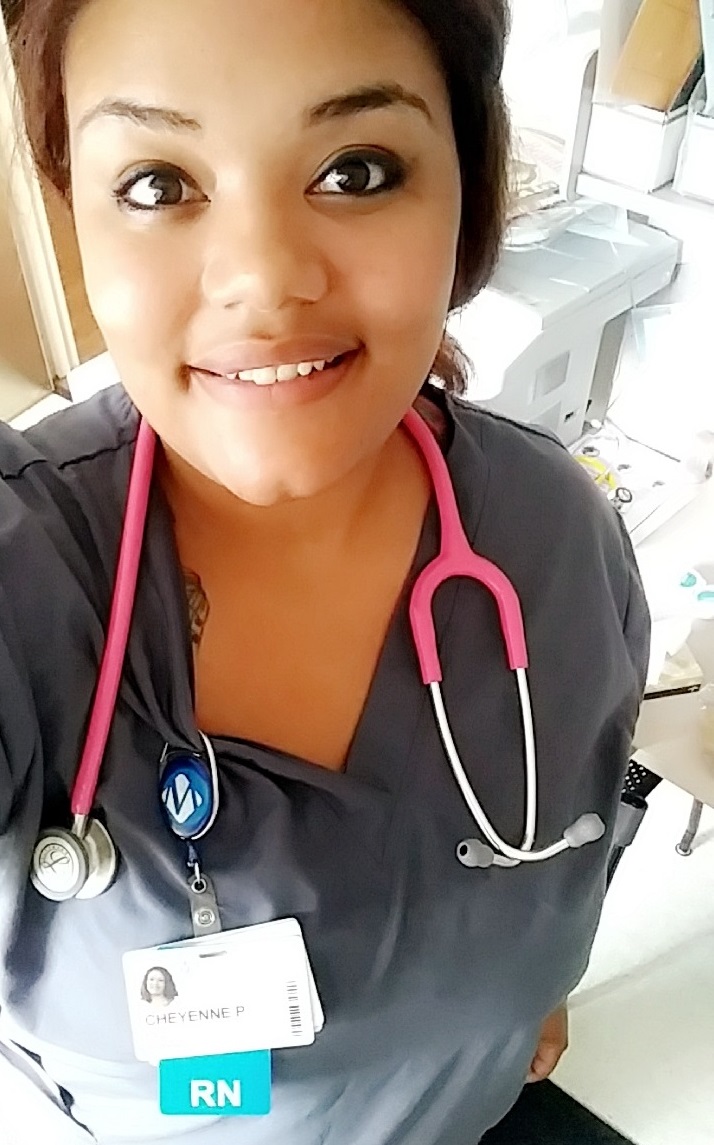 Cheyenne P. was in a foster care placement as a younger youth struggling through life. She came to Michigan Works! as an older youth, but was pregnant and just needed help with where to go in life. With help from Michigan Works!, Cheyanne graduated high school, enrolled in Kirtland Community College. From there she first acquired a phlebotomy certificate and then started taking prerequisite classes for the RN program. Shortly after, this single mother received her Associates in Science (RN). To aid her in this journey, Cheyenne had received small college support along the way and tuition was funded by foster care and financial aid.
Cheyenne worked with Michigan Works! youth Career Advisor, Jessie Trumble, and received support and guidance through her educational journey. Trumble also helped her secure funding for college supplies, test fees, and study materials. Cheyenne also worked with Career Advisor Kay Golnick to secure mileage reimbursement to/from school and to help her secure funds to put new tires on her vehicle.
"Michigan Works has been there for me with supportive services to help my journey through Nursing school," says Cheyenne. "From helping me out with mileage to get back and forth to my clinicals that were downstate, to helping me put new tires on my care to make sure I could safely take the trips back and forth in the winter. Every little bit helps and Michigan Works! helped me out tremendously."
Thanks to the support she received, Cheyenne has now established herself as an adult and is employed full-time as an RN at Munson Hospital in Grayling.
Created on Thursday, November 15, 2018