New Non-Profit Gets Needed Training Thanks to Collaborative Effort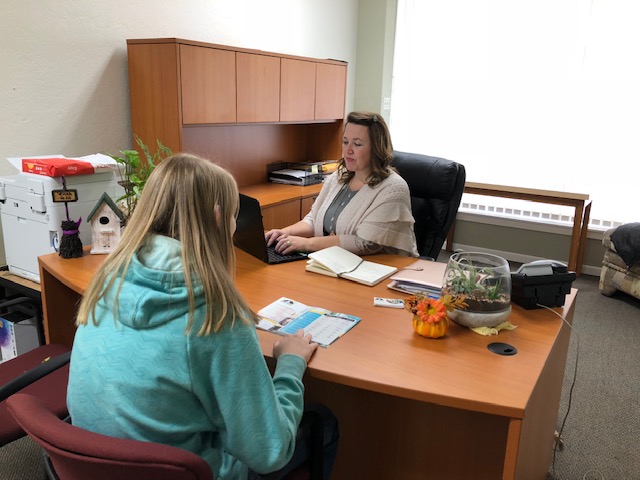 The Sawmill Rural Business Center is a fledgling nonprofit geared toward assisting with small business development and economic development in Northern Michigan. During the many different events the Sawmill Business Center hosts and facilitates, there are many opportunities to assist not only private endeavors, but non-profit entities as well in their daily business activities. The Sawmill Business Center sees the opportunity to take a leadership role in being a catalyst for growth and development within the Northern Michigan communities.
Sawmill's Executive Director is new to this type of position and was in need of the training skills to not only more effectively execute her job duties, but to also share that knowledge with clients, organizations, and communities as she works to grow entrepreneurship, networking assistance, and economic development. Thanks to a Non-Profit Training Collaborative Grant funded with Skilled Trade Training Funds, Michigan Works! was able to help Sawmill's Director get the training she needed.
Accounting for Nonprofits, Grant Research & Writing, and Foundation Center training was provided through Kirtland Community College.
Sawmill's Executive Director, Diane Suvada states, "As a newly formed non-profit organization I found the content of the series very helpful and well organized. As a matter of fact, I wish it could have dug a little deeper and longer so that we actually had uninterrupted time to work on some of the topics as we discussed them."
She continues, "The elements of the content that I got the most benefit from and have already begun to implement are Board Development and Fundraising. The board development portion has helped me to understand how important an active board is to an organization and that leaning on them for guidance and assistance is crucial to the success of the organization."
In addition to helping Sawmill secure funding for this crucial training, Michigan Works! Northeast Consortium has also assisted Sawmill with identifying businesses that would be open to partnering with them to host business workshops.
Created on Friday, October 12, 2018