NEMROC Provides Sawyer & CNC Training Thanks to Training Award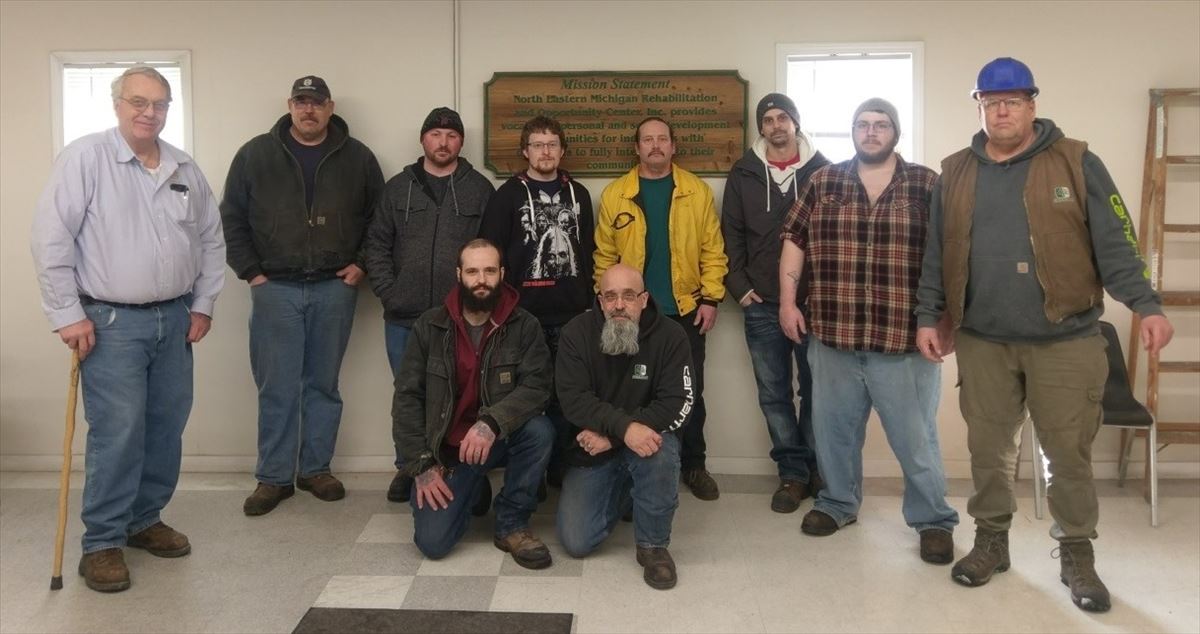 North Eastern Michigan Rehabilitation Opportunity Center (NEMROC), a private, non-profit organization, was started in 1968 with the need for vocational services for individuals with disabilities in their community. Since then, they've expanded to cover Alpena, Alcona, Montmorency, and Presque Isle counties. It is, foremost, a rehabilitation center with 75% of the employees having been diagnosed with some form of an emotional, learning, developmental or physical disability. NEMROC's mission is to provide their employee's with the vocational, personal, and social development skills to make them self-sufficient. NEMROC operates a sawmill, a kiln drying operation, and manufactures a variety of wood products.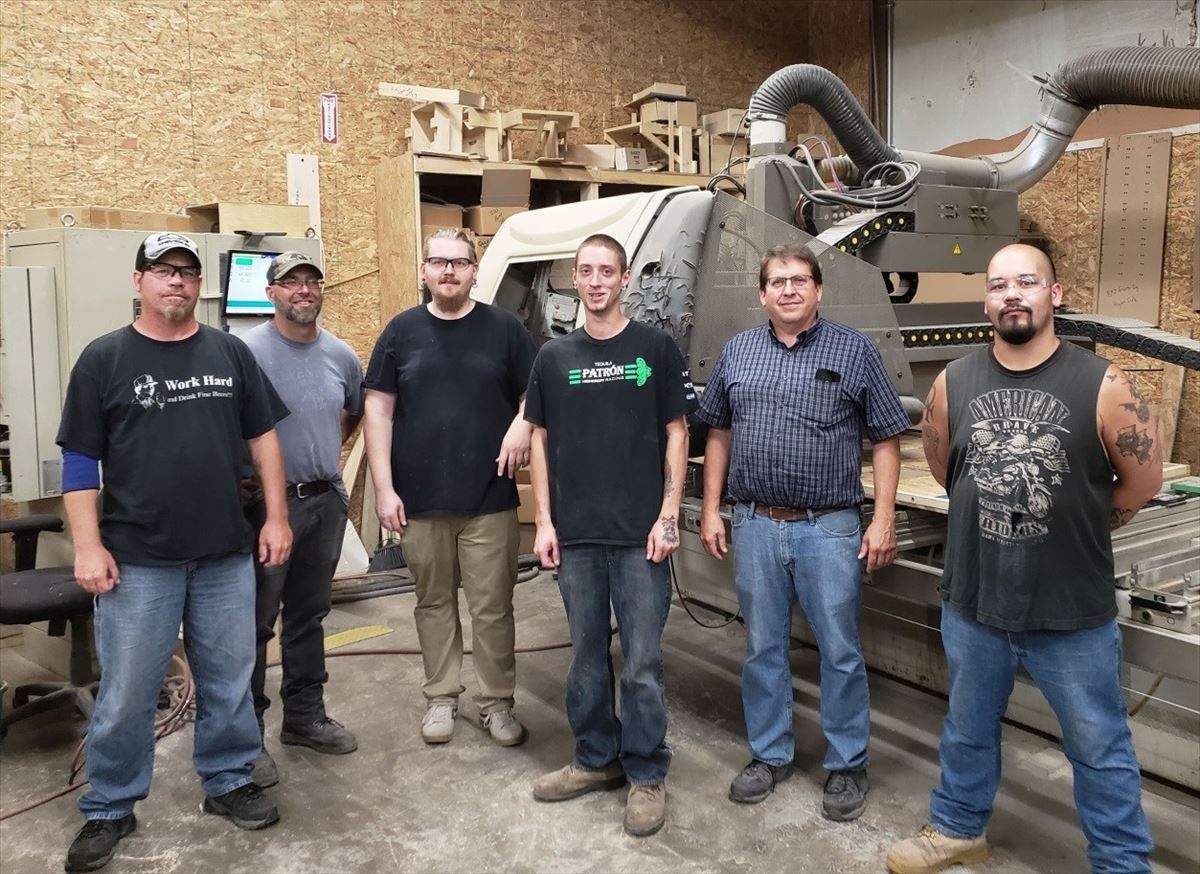 Training is extremely important to NEMROC and its mission. A total of $22,600 was budgeted in the fiscal year beginning October 1, 2017 for training purposes and NEMROC worked with Michigan Works! to secure additional funds through a Skilled Trades Training Grant as well. The additional funds would bolster their training program and help teach their disabled clients skills that they will use in their job and in their daily lives. In addition, these trainings would help NEMROC improve efficiency and maintain quality.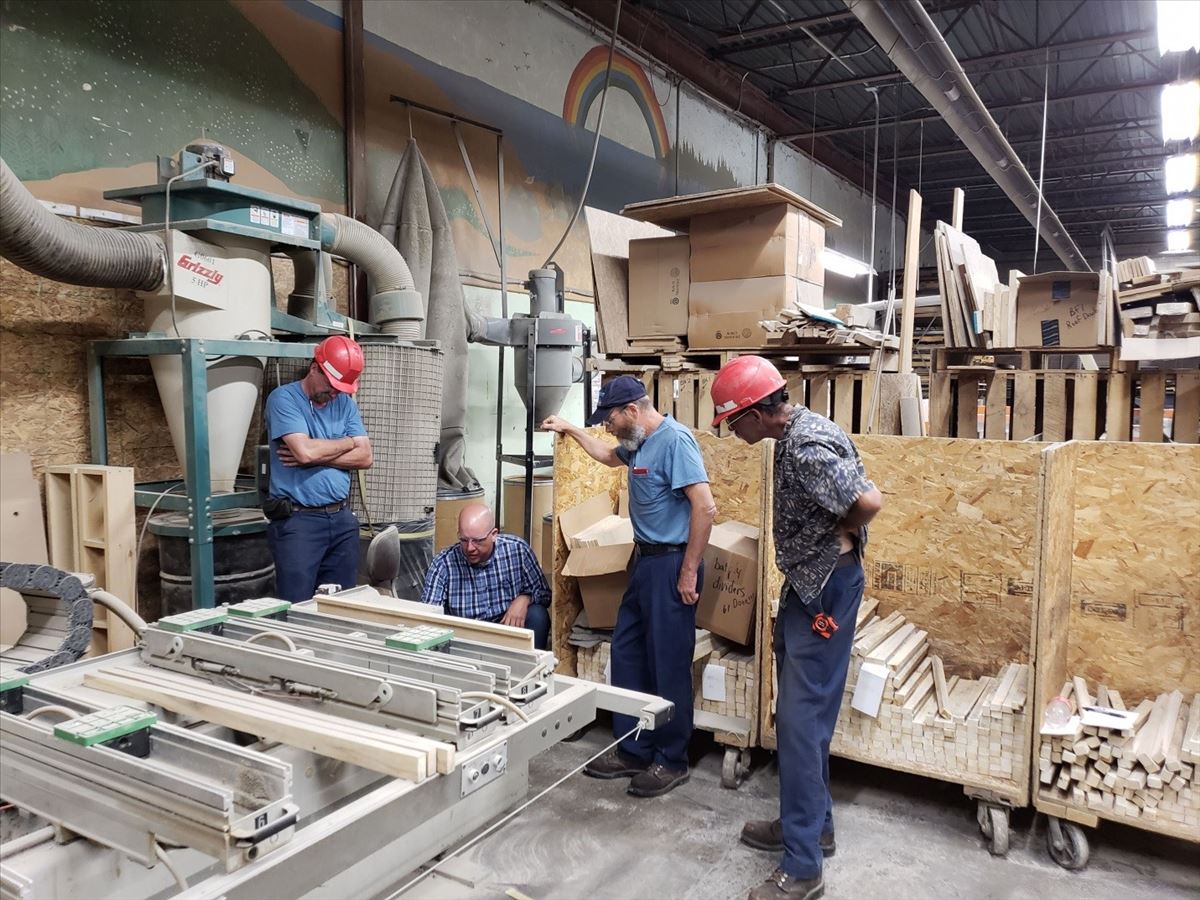 With help from Michigan Works! Northeast Consortium, NEMROC secured over $7,900 in 2018 STTF. They utilized this award to train 19 existing employees in Sawyer and CNC training from the National Hardwood Lumber Association and from Alpena Community College, respectively.
The four day NHLA training was for sawyers and potential sawyers and focused on proper sawing techniques and lumber grading. This training provided disabled employees with the opportunity to learn a new skill and for advancement. In fact, after this initial training, one training participant, Tyson Williams, has decided to further his training with the goal of becoming a certified lumber grader. He has been studying on his own and has been working several hours per week alongside an experienced lumber grader.
Carney Knechtel, Sawmill Supervisor, stated, "The training gave us the opportunity to improve our knowledge and skills. This will help us to be more cost effective and efficient".
At the CNC Training, trainees not only learned new, highly-marketable CNC skills, but also learned about CNC maintenance, common problems, and how to fix them. It is anticipated that this training will result in a reduction in the amount of waste, and improvement in quality of products being created. And proper maintenance of the CNC equipment will minimize down time and maintain production.
NEMROC CEO Dave Szydlowski states, "The CNC training provided by Alpena Community College utilizing funding through the STTF Grant was an excellent opportunity for NEMROC. This training allowed NEMROC employees to expand their knowledge. The training provided in depth knowledge of the equipment and it gave employees an understanding of what is required to operate and program the machine. They also learned of the expanded capabilities of the equipment. In return, this knowledge will expand NEMROC's capabilities. NEMROC has benefitted as it now has a pool of employees who have the knowledge and capability to operate a CNC."
NEMROC's Maintenance Supervisor Steve Manning agrees, "This was a great review. Our CNC equipment is old and needs extra attention. This training will help us to keep the equipment operational."
The trainees were grateful for the training as well, with Dylan Kruse reporting, "The training has been very beneficial. The more we know about the CNC equipment, the more it will help in our effort to design and manufacture wood products," and Blake Bartlett saying, "As a result of the training I feel much more comfortable programming and using the CNC. I am not afraid to try new things on the machine."
Created on Thursday, October 11, 2018