H.B. Carbide Trains 31 Employees Thanks to Skilled Trades Training Fund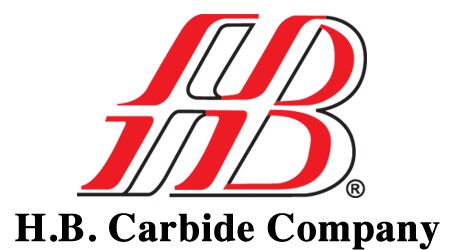 H.B. Carbide Company, part of the Star Cutter Group, is a highly specialized custom tungsten carbide tool manufacturer predominantly servicing the aerospace and automotive industries. They are recognized as the leading top source of tungsten carbide preforms for manufacturing cutting tools.
Faced with worldwide competition and the ever changing business climate, H.B. Carbide has developed a culture of continuous improvement. Continuous improvement and process development requires employees knowledgeable in advanced machining concepts, CNC equipment and CAD/CAM principals.
H.B. Carbide acknowledges that all of Michigan is experiencing challenges attracting and retaining talent, but they note that the Northeast Region of Michigan (Prosperity Region 3), where H.B. Carbide is located, is often the last region in the state to see changes in economic recovery due to a significantly low population density. The social and economic challenges of the population demographics place an extraordinary amount of pressure on employers to invest in the development of human capital. Coupled with the continued decline in unemployment, it forces organizations like theirs to accept candidates who are a significant high risk for failure. Located in the small town of Lewiston, Michigan, H.B. Carbide is familiar with hiring from a shallow talent pool, so training newer employees is imperative to their success. Due to low population numbers, they see a limited pool of applicants, but HB Carbide is willing to hire unskilled or under-skilled workers and take the additional time needed to cultivate good work-skill foundations for these candidates. In order to increase these sometimes-challenging-but-motivated candidates' skill abilities, H.B. Carbide has taken advantage of the Michigan Works! On-the-Job Training Program and other training programs, such as the Skilled Trades Training Fund.
H.B. Carbide's Plant Manager, Jeff Kleven, states, "[The STTF] allows us to hire employees with virtually no manufacturing experience and train them with the necessary skills on how to read blueprints, part prints, and to effectively operate CNC-based machine tools, along with other types of manual equipment."
With their 2018 STTF award of $14,690, H.B. Carbide was able to train 21 existing staff and hire/train 10 new employees. Staff received training from Kirtland College in blueprint reading skills, CNC machining, programming and problem solving/troubleshooting skills.
Kleven continues, "Exposing our employees to these types of training is imperative in order for H.B. Carbide to be successful in implementing our core strategy for future longevity."
Feedback concerning the training was very positive with general comments that they would like to be included in any additional training offered. H.B. Carbide has been awarded STTF in prior years as well, reporting that the training has resulted in not only growth within H.B. Carbide, but also a significant improvement in employee retention.
In addition to focusing on workforce training, H.B. Carbide is actively involved in efforts to heighten awareness of careers in the industry. They participate in Talent Tours with local schools, as well as provide feedback and support to candidates, and act as advisors to local educators.
Created on Wednesday, October 10, 2018