Youth Program Provides Support To Those Who Need It Most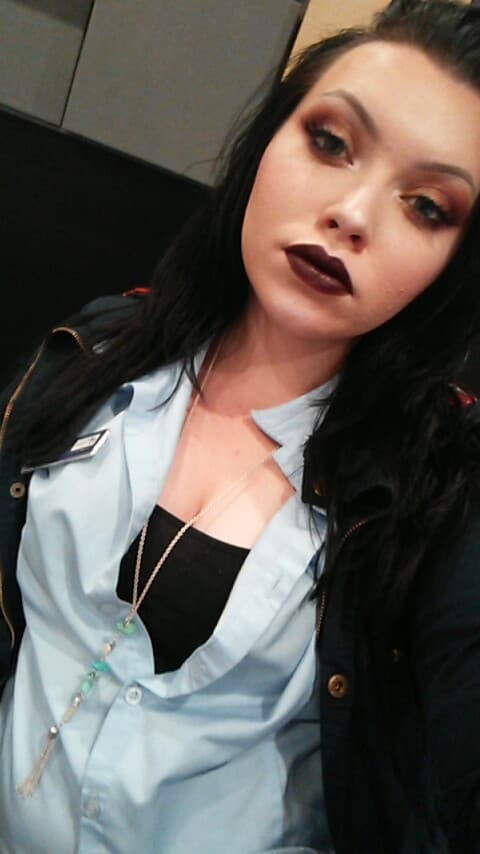 When Asia R. entered the WIOA Out-of-School Youth Program, she was an unemployed, high-school dropout. She was pretty much homeless (living in a camper in the middle of winter) and her self-esteem was really low. She had recently been charged with shoplifting and part of her probation was to get her GED. Then, a few short weeks after Asia joined the Youth Program, her mother and aunt were killed in a car accident. In addition to the burden of facing life without her mom, Asia was immediately faced with other issues, such as making sure her younger brother was being taken care of.
Asia would frequently contact her WIOA Youth Career Advisor, Jessie Trumble, since she also had lost her mom. Asia promised Jessie that she would focus on her GED after she got some of the other loose ends from her mom's passing wrapped up. As the weeks turned into months, Jessie's contact with Asia became more brief. Asia was working odd jobs and trying to make ends meet. Jessie continued to make at least monthly contact with Asia and press the completion of the GED, but Asia would often find excuses as to why she couldn't test or come in. One month, Asia told Jessie that she was working for a company painting and was perfectly content with the way her life was and getting her GED just wasn't for her. Jessie told Asia that she respected her choices, but reminded her that it was her job to see her complete her GED; Jessie continued to check in and remind Asia that she was there for her if needed. It was thanks to this repeat contact, support, and perseverance that Jessie finally broke through.
A few months later, Asia finally responded to Jessie's check-in messages with, "Fine. I've thought long and hard and would like to move on with my life." Asia revealed to Jessie that she had put up a mental roadblock after her mom's death. She knew her mom really wanted to see her get her GED and Asia felt it was pointless to get it now that her mom was gone. Realizing the barrier she created for herself was really the turning point in Asia's life. Within 2 weeks of that declaration, Asia had her GED.
Asia is now working on getting her driver's license. She was working a part-time job in Boyne City, but the drive was too far and the hours were too low, so she sought employment elsewhere. She was able to get a full-time job at the Holiday Inn Express in Gaylord, working both Housekeeping and Audit. She has since moved out of the camper and into a house.
Asia says she'll be forever grateful for the support that the Youth Program was able to provide. She really needed someone to believe in her, so that she could believe in herself. And thanks to the Program, and the dedication of Jessie Trumble, Asia is on path to success.
Created on Monday, August 20, 2018