Employee Returns, Filling Hard-to-Fill Position Thanks to On-the-Job Training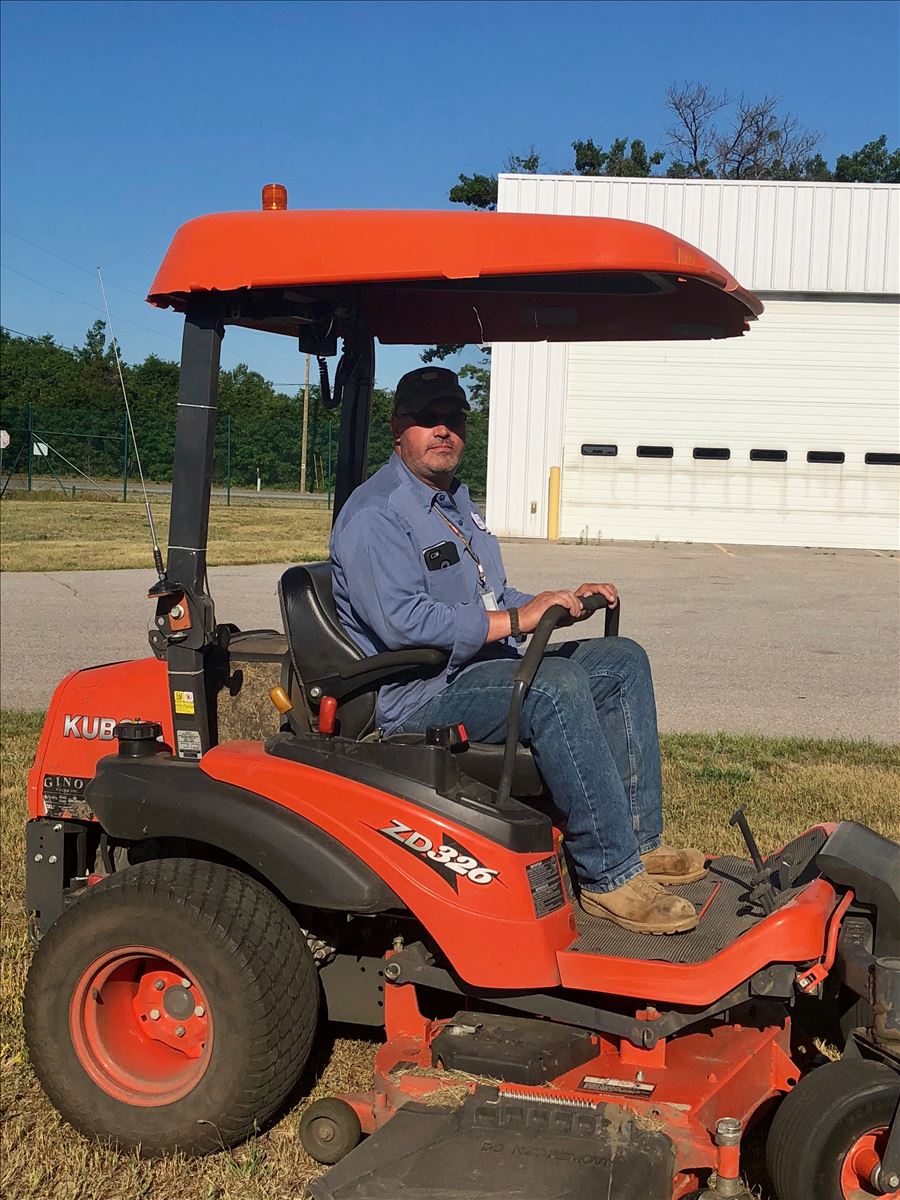 Alpena Grounds is contracted through Alpena County to do the maintenance work for Alpena County Regional Airport, including snow removal, building maintenance, lawn care, oil changes, equipment repairs, and more. When they came to Michigan Works!, they were experiencing high turnover in their Maintenance Technician position. They needed to find someone who they could take the time and effort to train, but needed someone who they knew would stay with the company.
Michigan Works! posted the position on the Pure Michigan Talent Connect website, collected resumes for Alpena Grounds, and sorted and delivered the resumes. Among the applicants was Christopher Olsen. Christopher had worked for Alpena Grounds in the past and he missed working there. Shane Phillips, Alpena Grounds Services Operations Manager, thought Christopher would be a good fit for the Maintenance Technician position, if he got the right training.
Michigan Works! enrolled Christopher into an On-the-Job Training (OJT) program with Alpena Grounds. Christopher was able to return to working for Alpena Grounds and get the training he'd need to succeed in the Maintenance Technician position. Thanks to the training received, Christopher has expanded his knowledge with new skill sets, including electrical and plumbing work. Michigan Works! also helped Christopher with supportive services, which covered the cost of his work boots needed for the position.
"[The OJT] program is a good program for us to use," says Shane Phillips. "There is good staffing provided at Michigan Works!, they are informative and give incentives to the employees in the way of money for work boots, coats, etc. This really helps out our company. Plus, everyone at Michigan Works! is friendly, which makes it all the easier to work with them."
"This program is a valuable tool provided by Michigan Works!" agrees training recipient Christopher Olsen. "It is an outstanding resource to match skill sets with employers. It was a helpful transition into the job, since they were a previous employer."
Created on Tuesday, July 31, 2018