Dislocated 911 Dispatcher Achieves New Career With Help from Michigan Works!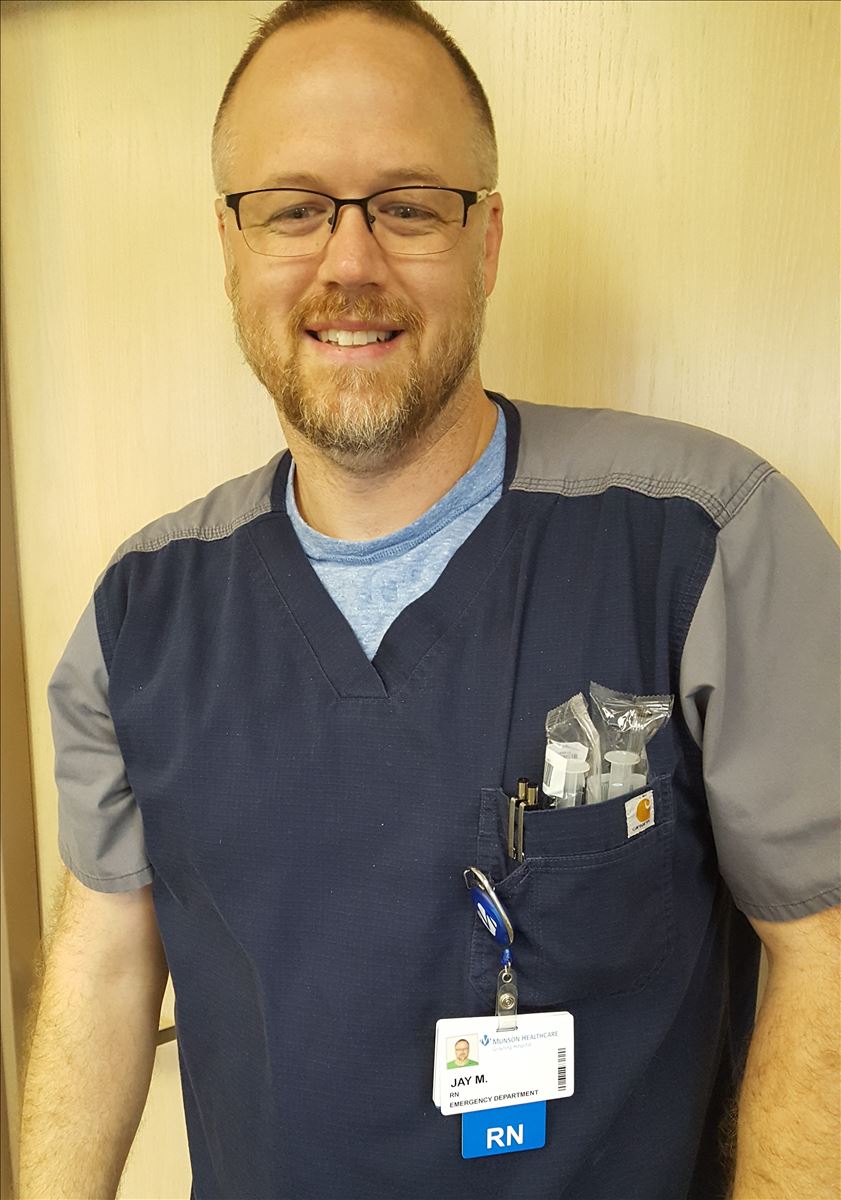 After Jay Mertes found himself laid off from his position as a 911 dispatcher, he became self-employed in home health care. He tried this career path for awhile, but he couldn't secure enough contracts to make this a viable source of employment. Jay realized he needed to make a change to support his family and wanted to return to school to obtain a Nursing degree. Unfortunately, he was unable to receive federal financial aid, due to already having a bachelor's degree in bible/youth ministry. Jay came to Michigan Works! Northeast Consortium to see if they could help with funding assistance to get him back to school.
With the help of Career Advisor Kay Golnick, Michigan Works! Northeast Consortium was able to provide Jay with tuition reimbursement, mileage reimbursement, and help with the cost of books and supplies. They even helped him purchase the scrubs he was required to wear.
Thanks to the assistance provided by Michigan Works!, Jay received his Associates degree in Nursing from Kirtland Community College and was shortly thereafter hired by Munson Healthcare. Jay says he's very thankful for all that Michigan Works! has done for him.
Created on Monday, July 30, 2018