MW! Helps Remove Some Barriers to Following Your Dream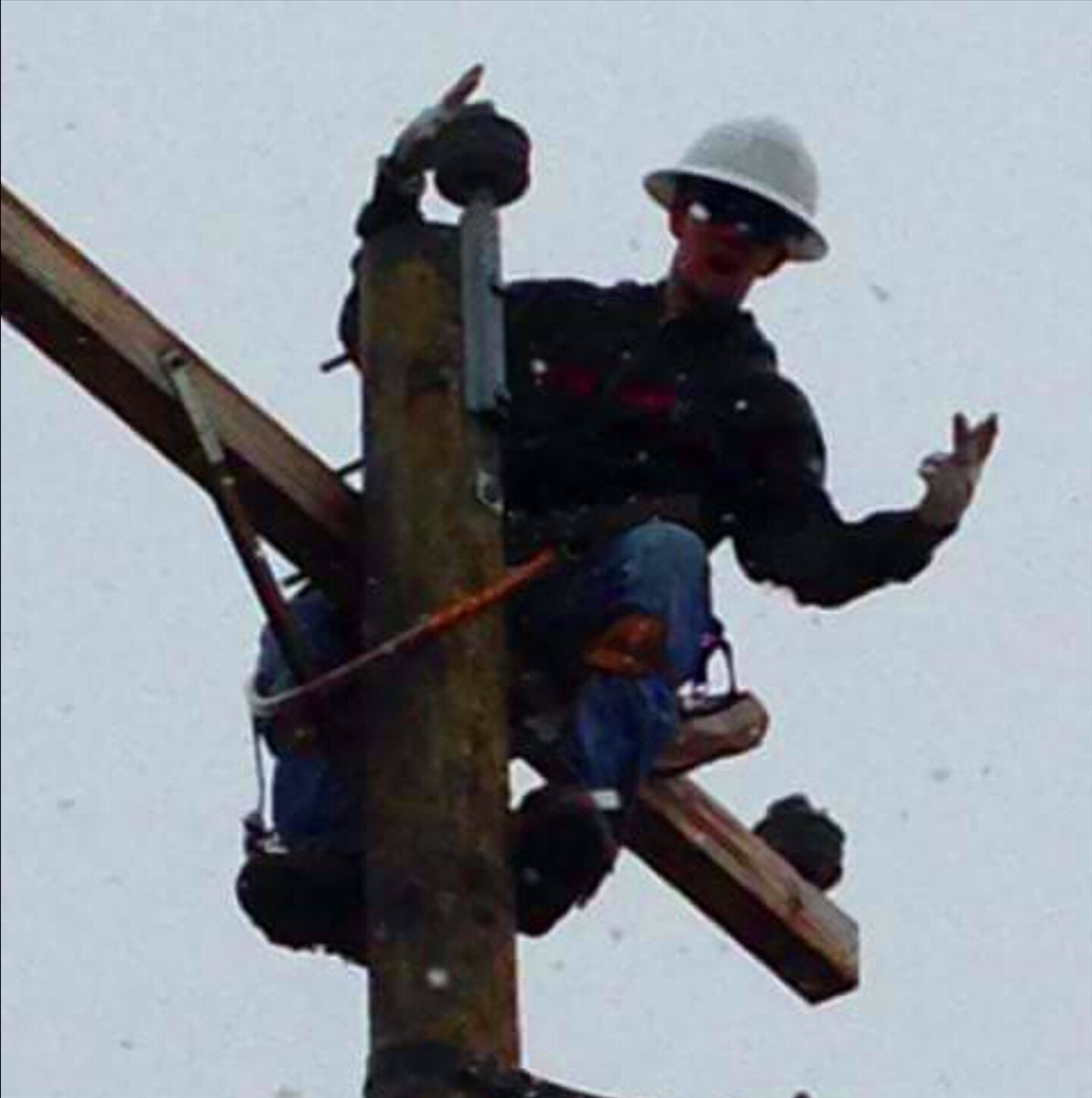 Zakery Kruskie worked as a waiter seasonally with Birchwood Farms Golf & Country Club, making $2.40/hr plus tips, but when the season was over he experienced long-term unemployment for more than 27 weeks. Zakery needed to find a more permanent position and stable income. In January of 2015 he came to Michigan Works! seeking assistance.
Case Manager Jenna Willobee was able to help Zakery with tuition, books and fees while he attended Alpena Community College for the Utility Tech program and also help with mileage reimbursement, rent, and obtaining his Class A CDL. Zakery did so well in his training, he even placed 1st at the National Lineman Rodeo.
In August, Zakery was hired by Great Lakes Energy as a full-time Apprentice Utility Lineworker. He now makes $20.57/hr.
Zakery shares, "Don't let something as big as money stop you from living your dream. There are people out there willing to help. I couldn't be happier that I found Michigan Works! to help me make my dreams come together."
Created on Tuesday, December 29, 2015