Five Local Non-Profits Benefit from Non-Profit Training Assistance
Like many area non-profits, the AuSable Valley Animal Shelter operates on privately funded donations and special events. They are a 501(C)(3) nonprofit organization in need of accessing more dollars to pay off a building loan and to make improvements within the shelter. Because they rely so heavily on the generosity of their donors, they can't always depend on dollars coming in steadily to make ends meet each month. They needed more cash flow to help offset their operating budget restraints, freeing up more dollars to be used for animal care and shelter improvements. To face this concern, their director, Cheryl Postma, was seeking training on where to access grants and how to actually write and apply for them. In addition, there was also a need for Cheryl to improve her non-profit management, by learning how to streamline costs for everyday items and to engage board members to help with pro bono services and in-kind donations from community partners. The organization also needed training regarding nonprofit financial operations to help manage their ongoing veterinary and animal hospital balance and establish a "rainy day fund."
Seeing a similar need across other regional non-profit groups, Michigan Works! Northeast Consortium helped the AuSable Valley Shelter director and four other businesses prepare a collaborative STTF application for Non-Profit Training classes. Five local non-profits (AuSable Valley Animal Shelter, Children's Assessment Center, Grayling Regional Chamber of Commerce, River House, Sawmill Rural Business Incubator and Workspace) were awarded a total of $7,869 in Skilled Trade Training Funds to train a total of five employees.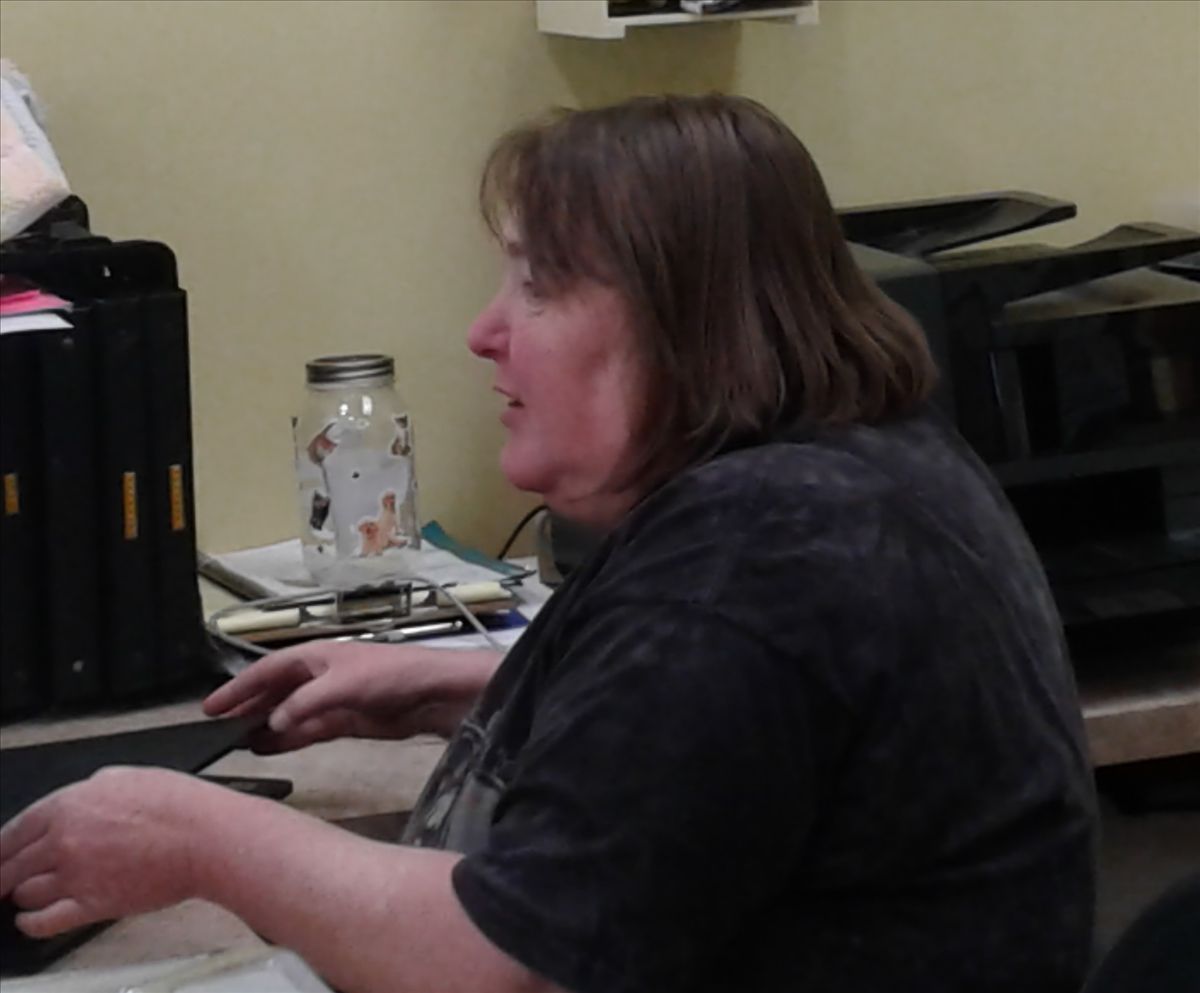 During the training, Cheryl Postma learned how important board member engagement and hands-on involvement was to the success of the animal shelter. With help and guidance from the instructor, Cheryl developed a survey and sent it to each of her board members asking pertinent questions as to why they wanted to be on the board, and what expertise and/or skills each could bring to help support the shelter.
She also learned how to research grants that specifically helped support animal welfare and rural shelters, and the language to include when writing a compelling story. Once the grant research and writing was covered, the next step was to learn how to write a strategic plan for sustaining shelter operations for years to come. The end result would be the organization's strategy, including a diagnosis of the environment and competitive situation, a guiding policy on what the organization intends to accomplish, and key initiatives or action plans for achieving the guiding policy. The shelter is now in the early planning stages of building their strategic plan which will be used to communicate the organization's goals, the actions needed to achieve those goals, and all of the other critical elements developed during the planning exercise. Their strategic planning will begin by focusing on the desired-end and work backwards to the current status.
After the non-profit training, the Shelter's Board of Directors approved for Cheryl to receive a pay increase based on her passion for the animals in the shelter's care and her willingness to engage in training to improve her management skills.
"The training helped myself and the board members realize the importance of strategic planning and goal setting, so the shelter will remain viable for years down the road," says Cheryl Postma, Director of AuSable Valley Animal Shelter. "We are now in the beginning stages of writing our plan that will include forecasting grant dollars to fund shelter operations and animal care. [Thanks to the training] I also learned how to access grants for rural area animal shelters like ours, and the importance of donor acknowledgment and board engagement. The training was so worth it."
Created on Friday, July 13, 2018