Local Non-Profit Takes Advantage of On-the-Job Training Assistance for New Hire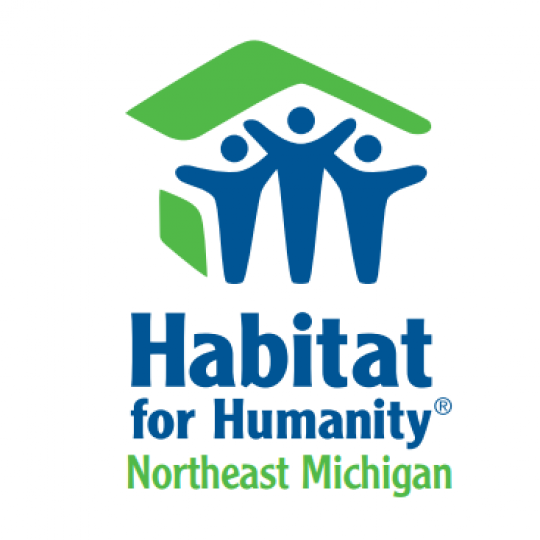 Habitat for Humanity Northeast Michigan is an affiliate of Habitat for Humanity International; their vision is to create "a world where everyone has a decent place to live." Habitat has helped build or repair more than 600,000 houses and served more than 3 million people around the world.
Habitat for Humanity Northeast Michigan was struggling to find an Administrative Assistant for their office in Alpena. As a non-profit organization, the cost of training a new employee seemed daunting to them. They came to Alpena Michigan Works! for assistance. Business Services Professional Jessica Hellenberg posted the job opening on Pure Michigan Talent Connect, and Michigan Works! collected and sorted the resumes received. Michigan Works! also was able to help with training costs by setting Habitat up with the On-the-Job training program once they made their new hire.
"As a small non-profit affiliate of Habitat International, Habitat for Humanity Northeast Michigan ("HFHNEMI") has frequently utilized -- and is very appreciative of – Michigan Works! Northeast Consortium, and our local Business Services Professional, Jessica Hellenberg," reports Tanya Abbert, Habitat's Office Manager. "Jessica has proven herself to be both knowledgeable and professional in helping HFHNEMI with staffing issues."
She continues, "The ability to post open positions on the PMTC site, and their service of accepting applications/resumes at the Michigan Works! office on our behalf, shoulders the most burdensome part of the hiring process. In effect, by relieving HFHNEMI staff of this activity, Michigan Works! aides in Habitat's mission of eliminating substandard housing in our communities!
Also, the "On-the-Job-Training Program" (OJT), including grant assistance towards a portion of wages during the training period for new hires, is really a blessing. We have qualified several newly-hired employees for this program. Jessica guided us through the qualification process and any subsequent documentation. We couldn't be more pleased with our collaboration with Michigan Works!"
Habitat's Executive Director Ted Fines agrees, "This program helped us to hire a full-time employee and allowed our non-profit Habitat affiliate to off-set the cost of training her for this new position. Ms. Hellenberg and the Michigan Works! office made the transition seamless and hassle-free! We highly recommend the program to all businesses looking to fill their hiring needs."
With the OJT now complete, we are happy to report Habitat's newly hired Administrative Assistant is still doing well in the position.
Created on Wednesday, June 20, 2018