Tours at CSI Apparatus, Air Way Automation and Munson Hospital
On Friday, May 18, 2018, the Grayling Michigan Works! coordinated three area Talent Tours for Mio Schools students, at Munson Hospital, CSI Emergency Apparatus, and Air Way Automotive.
After the tours, the students headed back to the Mio Michigan Works! office for pizza, refreshments, and a short presentation. Talent Specialist Lin Kelly spoke to fourteen Mio School seniors and two teachers regarding the programs and services Michigan Works! offers. Lin touched on resume and cover letter assistance, interview preparation services, and also presented information on the PMTC and Pathfinder websites. Student left with information to take with them on Michigan Works!, including the address of our Mio office.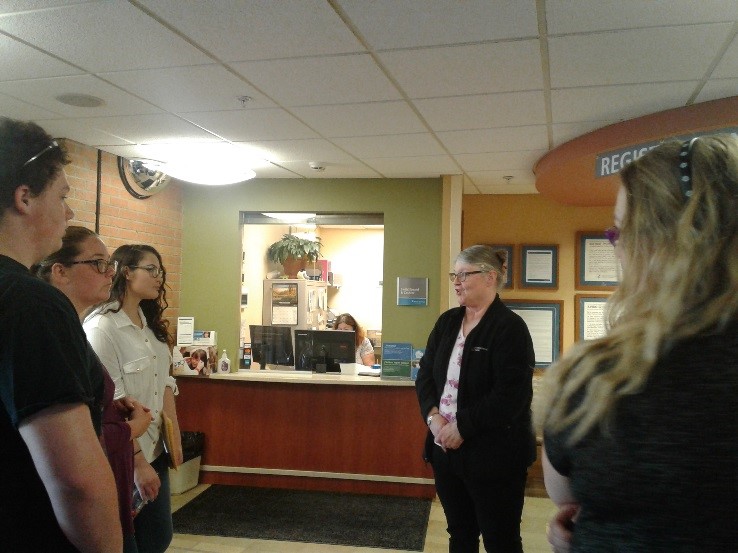 MUNSON HOSPITAL - Touring Munson Hospital in Grayling were six Mio senior students who were interested in pursuing careers in the medical field. HR Manager Val Hughes led the tour and introduced the students to various departments within the hospital starting with the Registration/Check-in, followed by Emergency Room & Trauma Center. Because the students were so engaged in discussions with the staff in the ER, the tour originally scheduled for one hour, ended up lasting 1 hour and 45 minutes.
Mio teacher Amanda Thiel was very impressed with Munson staff members who participated in the tour and how many career opportunities students were exposed to. She also commented on how how well the staff explained the training and skills needed in the different areas. Students were very engaged and enthusiastic about what they were being exposed, asking a lot of follow-up questions.
Val also explained job shadowing at Munson, which offers students the opportunity to spend 4-hour blocks of time in any department to gain experience and awareness of the position; a few students showed interest.
Once again, Munson presented an exceptional tour for the students, topping it off with fresh baked brownies from the kitchen staff. Mio Schools has already scheduled another tour of the hospital in October 2018 with a new group of students.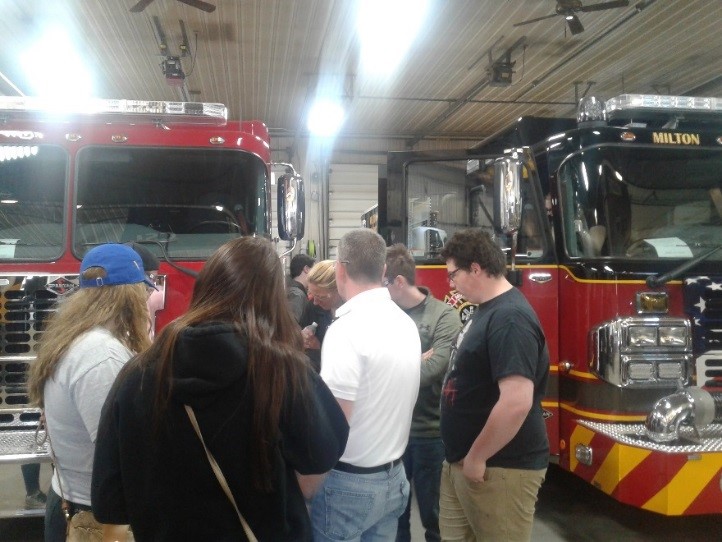 CSI EMERGENCY APPARATUS - Fourteen Mio students participated in the tour of CSI Emergency Apparatus in Grayling. Owner Mark Brown showed students their very unique production site that builds and customizes fire trucks. The company has a second location around the corner that is a repair facilty specialing in fire truck and ambulance repairs.
Mark allowed the students to get inside and explore three fire trucks onsite, which they enjoyed. Students spent so much time in and out of the trucks, the talent tour was extended by nearly 30 minutes.
Many questions came up during the tour from both students and school staff. Welding and fabricating skills were really stressed by Mark and his staff as the golden tickets to jobs. In his facility those skills are highly sought after. He also touched on mechanics who work on repairing and maintenance of the vehicles, as those skills are also in high demand.
This was an excellent tour site and the staff was wonderful explaining the in-demand skills needed to build and repair emergency vehicles. The Mio teacher has asked to visit CSI again in the fall tour.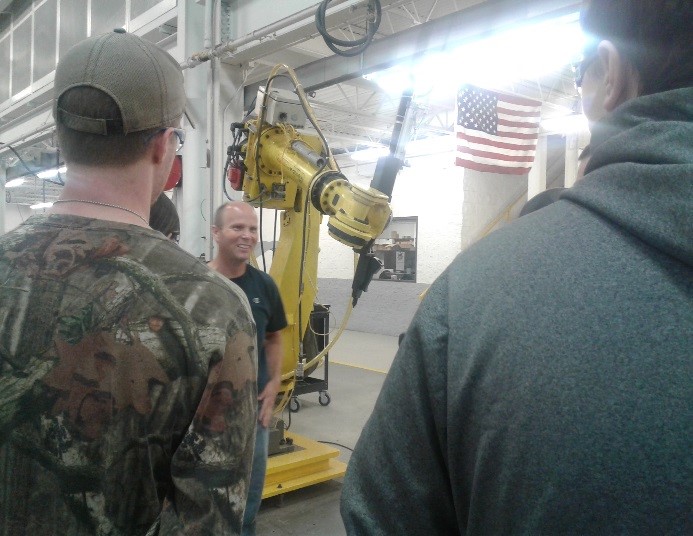 Air Way Manager Todd Bidwell discusses how the robotics industry has changed manufacturing over the years.
AIR WAY AUTOMATION - Fourteen Mio students participated in the Air Way Automation tour. Plant Manager Gary Sheldon and floor manager Todd Bidwell showed students the latest in robotic technology used in the manufacturing facility, which produces high-quality parts feeding and assembly equipment to their customers.
Gary explained that Airway is interested in developing young talent, which is why they have collaborated with Grayling High School to begin an internship program for high school students. In the program, students work up to 5 hours per day combined with classroom studies. They currently have two students working at their site already.
Both managers emphasized strongly that manufacturing is not just a job; it can be a very rewarding career with financial security. Students were interested in understanding welding versus fabricating skills, and how the robotics industry has changed manufacturing over the years. Many great questions were asked.
Another excellent tour from Air Way, who has continually hosting tours for high school and college students in and around Grayling.
Created on Wednesday, June 6, 2018