Four Grayling Businesses Take Advantage of Advanced Excel Training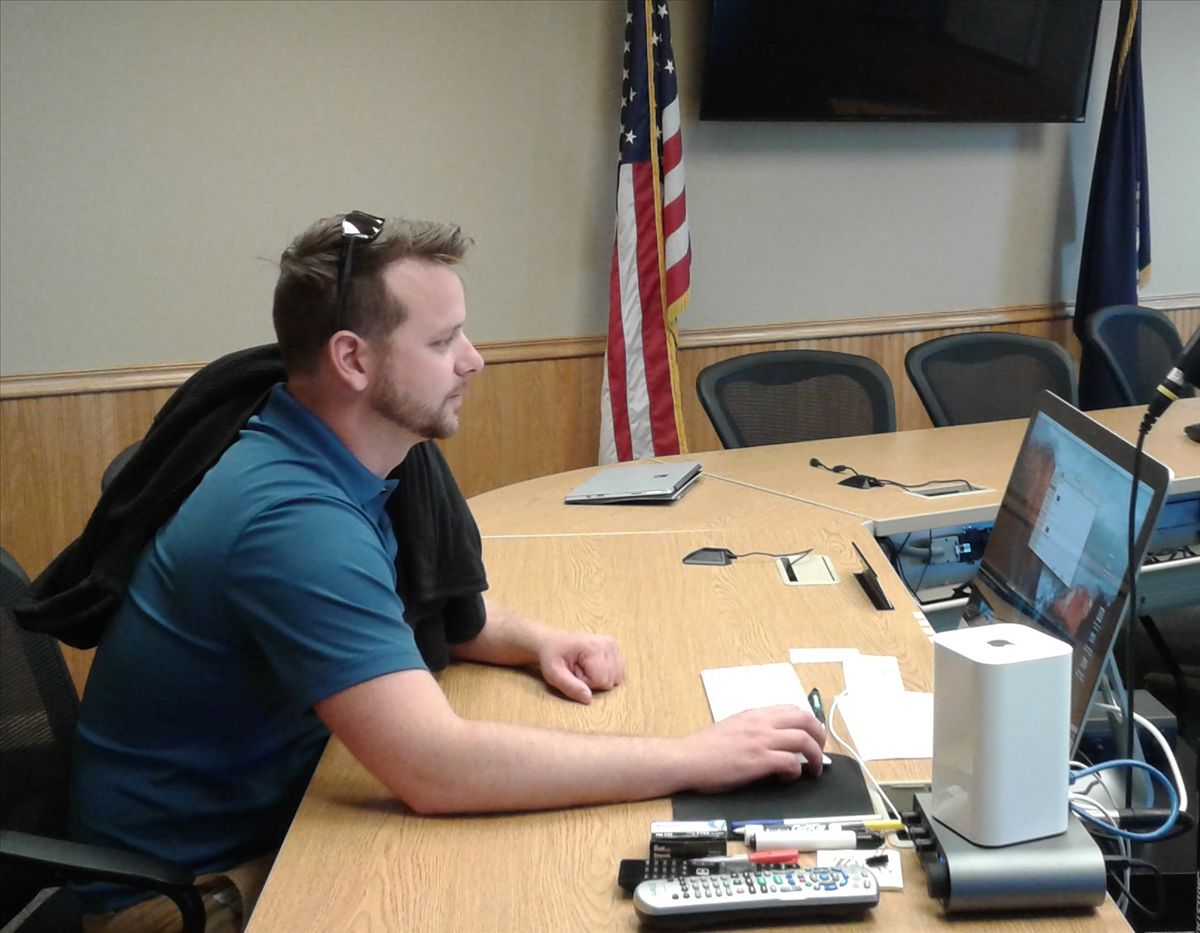 The City of Grayling, a recent Project Rising Tide location, is seeing a large growth in business and employment opportunities, which is leading to a need for more housing. With these new demands comes the need to track and compile large amounts of data for analysis of market trends, workforce projections, housing developments, and a host of other information. Erich Podjaske, the Zoning Manager and Economic Development point person has taken on new job responsibilities, which has included leading the Project Rising Tide initiative for the City and taking the lead for the City to become a Redevelopment Ready Community (RRC). These two projects alone account for a large amount of Erich's time and efforts and both require extensive data compilation and data analysis. Unfortunately, Erich's Excel skills were mediocre and he needed to advance his skills given the tasks at hand.
Erich approached Michigan Works! with his concerns of not having advanced Excel skills to perform some of his job duties. When Michigan Works! Business Services Professional Alayne Hansen heard his concerns, she identified the lack of advanced Excel skills as a common need among many area businesses. Alayne formed a collaboration and helped to secure STTF training dollars to help meet the need of Erich and ten other employees from a total of four area businesses. The training was provided by Kirtland Community College and attended by employees from The City of Grayling, Crawford County, Springs Window Fashions, and Airway Automotive.
Thanks to the STTF training assistance, Erich completed the advanced Excel training and feels the shortcuts he learned will help save steps and time. More importantly, he has a better understanding of how to pull data into professional looking reports and documents for community partners and prospective developers. He also learned to manage formulas within a spreadsheet for accurate reporting, whereas before he had to perform manual calculations to double his check work.
"Communication has been key in working with Michigan Works! for training opportunities and collaborations involving workforce data and development," says Erich.
"Thanks Michigan Works! for providing the Excel training to get me up to speed," he continues. "My job has expanded and brought on more duties and this training helped when I needed it most. Having these advanced Excel skills has given me confidence to produce quality, accurate reports and presentations, particularly for developers looking to invest in our City. Thanks for everything you do for our community!"
Created on Wednesday, June 6, 2018