Struggling Hard To Place Job Seeker Finds Employment Thanks to Michigan Works!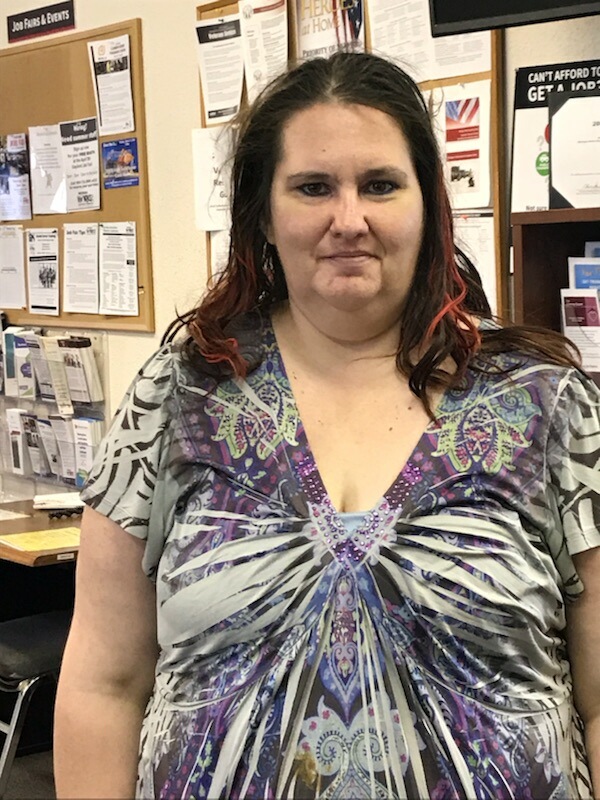 Marty Morse was struggling to find a job. She had no reliable transportation and no valid DL. When she entered into the PATH program, she had little to no help from friends or family. She was also in the process of losing her home and having all of her utilities shut off. She had an issue with no running water and in the winter constantly had freezing pipes.
Michigan Works! Northeast Consortium was able to help Marty with transportation assistance and work clothing. Staff also worked with the NEMSCA program and Salvation Army to get Marty's utilities paid up and turned back on. They also had new thermostats and energy efficient items installed in her home. Her pipes were fixed as well. Michigan Works! was also able to help Marty obtain her Drivers License, so she can drive again.
While working with Michigan Works!, Marty attended workshops that sharpened her skills for interviewing and writing her resume.
During her Work Experience Program at the Otsego Conservation District, Marty had her name and photo in the local paper. She also received amazing reviews from the Otsego County Animal Shelter, in regards to her work ethic and determination while at work. Marty's resume and cover letters were outstanding, and she was recognized from all of the places she interviewed for her creativity.
After months of job searching and not being able to find a suitable job, Marty finally landed a job at the Quality Inn.
"Thanks to the ladies at MI Works! I never gave up hope, and they encouraged me every day I saw them," says Marty. "They were a gift from God. Kassie went above and beyond to make sure my cupboards were stocked and my house had heat and water."
She goes on about her experience with Michigan Works!, "They were always honest and forward with me, but always made me feel like they cared. Jennifer worked hard to see if there were any places hiring that she could recommend me to or put my resume in for me."
Thanks to the help she received from Michigan Works!, Marty was able to attend job interviews with professional clothing and able to add all of her experience from her WEP sites to her resume as well, which in the end helped her become more marketable to employers.
"Kassie and Jenna really helped me keep focused and keep my eye on the positives," adds Marty. "They taught me how to not let all of the negatives overpower me. I learned how to go through an interview and sell myself and my good qualities."
Marty had some fears and financial challenges that she had to overcome, but now with stable employment, she sees a light at the end of the tunnel.
Created on Wednesday, March 28, 2018