Incumbent Worker Training Dollars Help Upgrade Software Skills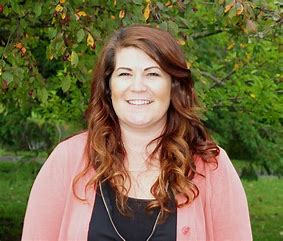 The Grayling Chamber of Commerce operates in the center of Grayling, offering a wide range of services to businesses and the community. They hold regular networking events and are involved heavily in workforce development. They also provide several business workshops and seminars, and host a yearly business expo. These are just a few examples of the many services they provide for area businesses.
The Chamber needed Excel training for their Office Assistant/Event Coordinator, Hayley Strohpaul, but due to limited funds and budget restraints, there weren't dollars available to cover the cost of the training. Hayley's Excel skills were basic, but as her job duties increased, she needed advanced skills to align with the new assignments she was being given, such as tracking income generated from events and producing quality reports with graphs and charts to present to the Chamber Board. Knowing how important this training was for Hayley to be productive at the Chamber, they came to Michigan Works! to see if any training solutions were available.
By tapping into Incumbent Worker Training funds, Michigan Works! Business Service Professional, Alayne Hansen, was able to secure training dollars for the Chamber, giving Hayley the opportunity to upgrade her Excel skills.
Through Kirtland Community College's Community Education and Workforce Development program, a three day Excel course was developed to assist a group of employers needing to upgrade their employee's skills in the Microsoft program. The Grayling Chamber was one of the employers awarded grant dollars to participate in the training.
The training was very helpful in learning several shortcuts and keyboard functions. It also taught how to manage data and formulas better for accurate reporting for the Chamber's board members and stakeholders. The training site was very convenient as well, and the Kirtland instructor was knowledgeable and kept the classes upbeat.
The Chamber states they appreciate the training the employee received and they recognize Michigan Works! as a solid community resource for businesses to get the help they need.
Created on Wednesday, March 28, 2018