Michigan Works! Helps Single Mom Get Back on Her Feet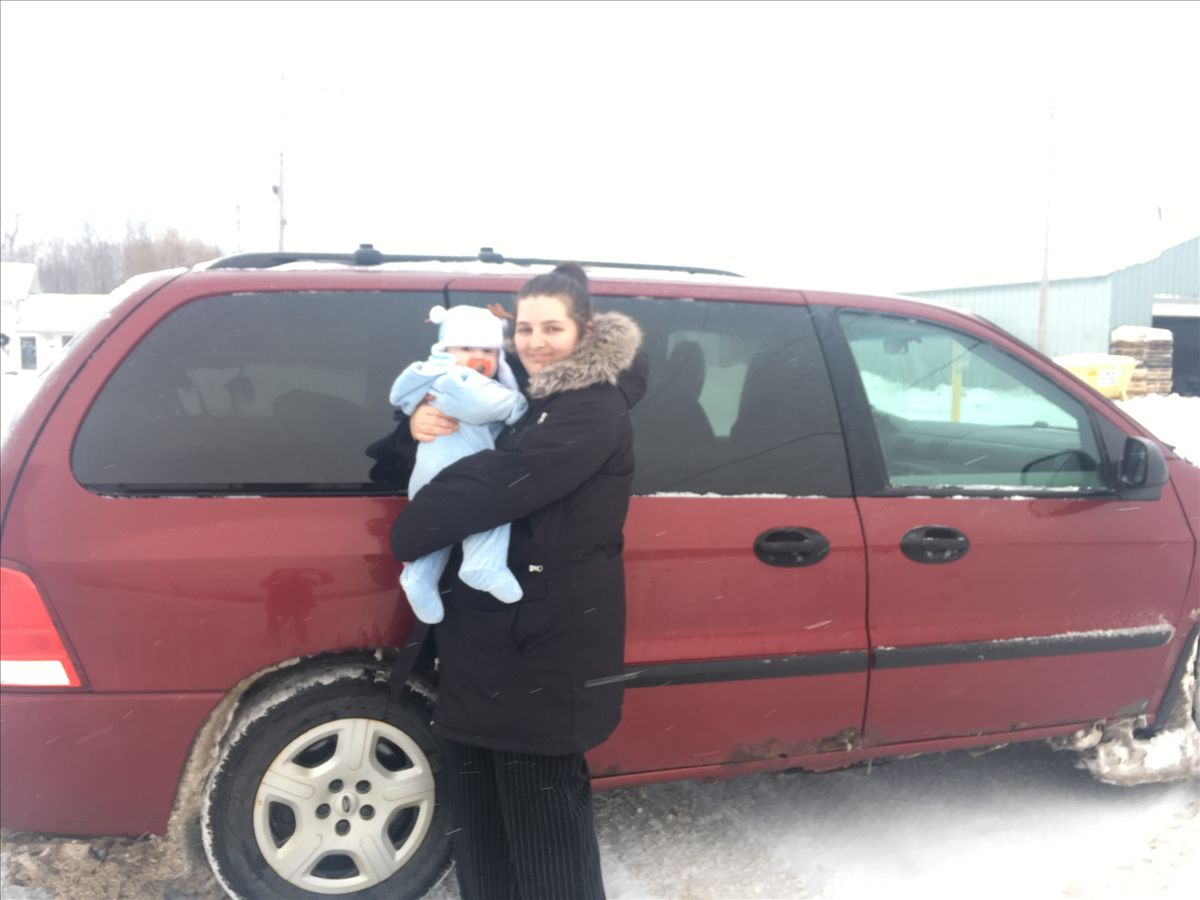 Chelsea Abrams is a single mom to her infant son, whose dad is in jail. She's in the process of getting a divorce and currently living with her grandma, who helps out with babysitting. Chelsea had been trying to find daycare, but with the limited licensed daycares in the area, that has been a struggle. She also didn't have a car, therefore did not know how she was going to get to work or take her baby to appointments. Chelsea and her husband had moved to Florida prior to the birth of their son and she struggled with finding employment. After filing for divorce, she moved back to Michigan with little family support other than her Grandma. With no job, no home, a new baby, a husband in jail, a pending divorce, and little support, Chelsea felt she had hit rock bottom.
Chelsea came to Michigan Works! Northeast Consortium for her PATH orientation. Career Advisor Niki Chamberlain started working on her barriers right away. She was given bus tickets to get to and from class, she received help researching daycare providers in the area, she began creating a resume, filled out job applications, and practiced her interview skills. Within a couple of weeks Chelsea found a part-time job at Fernelius Toyota, working as a lot attendant and doing some light office duties. A week later she found another part-time job working as a hostess for the Step Inn Restaurant. With the limited bus schedule being able to get her to these jobs, Michigan Works! began to work on a car purchase for Chelsea. Chelsea did all of the leg work and after finding a car within her budget and shopping around for affordable car insurance, she was driving her new van within a couple of weeks. Fernelius is very happy with Chelsea and they are working on other ways to utilize her skills. She is currently working 30+ hours between both jobs and earning $9.00 per hour at both.
Chelsea has learned that hard work and determination pay off. She was committed to finding employment to provide for her son and now she can. Thanks to the assistance Michigan Works! was able to provide (necessary work clothing, bus tickets, car purchase and car insurance, along with all of the job readiness preparation) and the cash and food assistance she received from DHHS, Chelsea is getting back on her feet.
"Because of Michigan Works, I've been able to get back on my feet and start over," says Chelsea. "They taught me how to look for work and follow up with employers. If it wasn't for Michigan Works! and all of the helped they provided me, I don't know where I would be. Thank you so much."
Chelsea is very proud of her accomplishments thus far, but she has even bigger goals. She has already completed one year of college and she hopes to get her Associate's degree in early childhood education and do something working with children. She is aware that Michigan Works! can potentially assist with training and supportive services while attending school.
Created on Wednesday, December 13, 2017