Young Adult Pursues Surgical Tech Degree Thanks to Tuition Assistance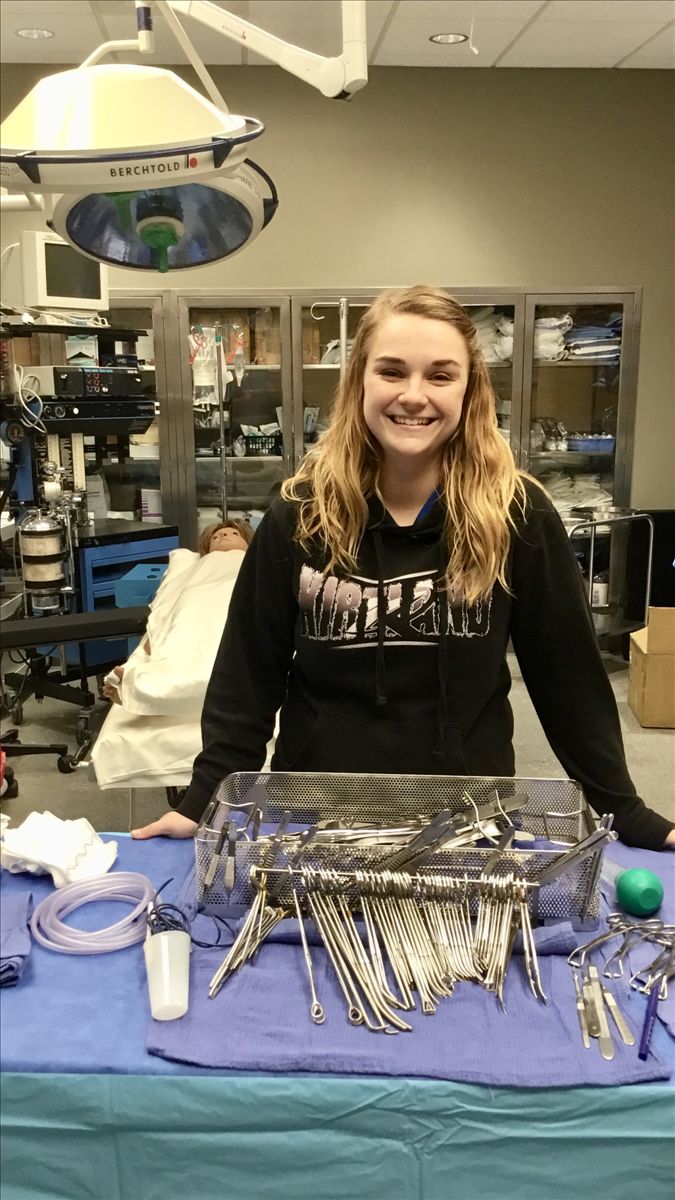 Jerrica Connele was struggling to pay for her classes in the Surgical Technologist program at Kirtland Community College. Though she worked multiple jobs, she still didn't have enough for her tuition and books and had to leave the program. She came to the Gaylord Michigan Works! seeking tuition assistance and with their help, she was able to re-enroll in the program and is now on her way to becoming a Surgical Technologist.
Here is Jerrica's story:
"Growing up, my mother was a single mother trying make ends meet. We struggled everyday living pay check to pay check. I never was able to go to many field trips and it was heartbreaking as a child when all of my friends could go and I couldn't. Shortly after high school, I started my prerequisites at North Central Community college. While I was enrolled at NCMC, my mother was diagnosed with stage 4 lung cancer. She passed 8 months after her diagnosis. My rock and my support system was completely gone. After her passing, I had struggled and had no clue what to do in the real world or even how to survive.
While my mother was ill, I had taken a basic EMT course and got my certificate. I then proceeded to continue on with college a couple years later at Kirtland after she passed. I finally got all of my prerequisites completed. The next year I applied for the Surgical Technologist program and got accepted. Unfortunately, I had to deny my seat. My financial aid wouldn't cover all of it. I worked as a waitress and saved a little money but it wasn't enough.
The next year I worked as much as I could; working two jobs and barely sleeping. I worked at Treetops Resort and Boyne Mountain. During the 9 months while working at Boyne, a new job was posted for a restaurant supervisor. I decided to apply. What would be the worst they would tell me? No? Shocked, they told me yes and I was a perfect fit. I worked as a restaurant supervisor that summer and was an exciting experience. But surprisingly it still wasn't enough to pay the bills. So during that summer, an old friend of mine informed me that Michigan Works! could help pay for my classes. In disbelief, I went to the nearest Michigan Works! and applied. They approved me and covered the remaining money I needed to go to the program. They said they would even help pay for my books. I instantly re-applied to the Surgical Technology Program hoping they would give me another chance and they did!
Present day, I am a Surgical Technologist student and I am very thankful for having the determination to keep trying. I have learned that you can do anything you set your mind to and it doesn't matter where you came from. There is always a way if there is a will. It took me awhile to get here, but I am proud I am finally here. Thank you, Michigan Works!"
Created on Tuesday, November 28, 2017