Sklarczyk Seed Farm Trains 21 in Lean Management Thanks to STTF Grant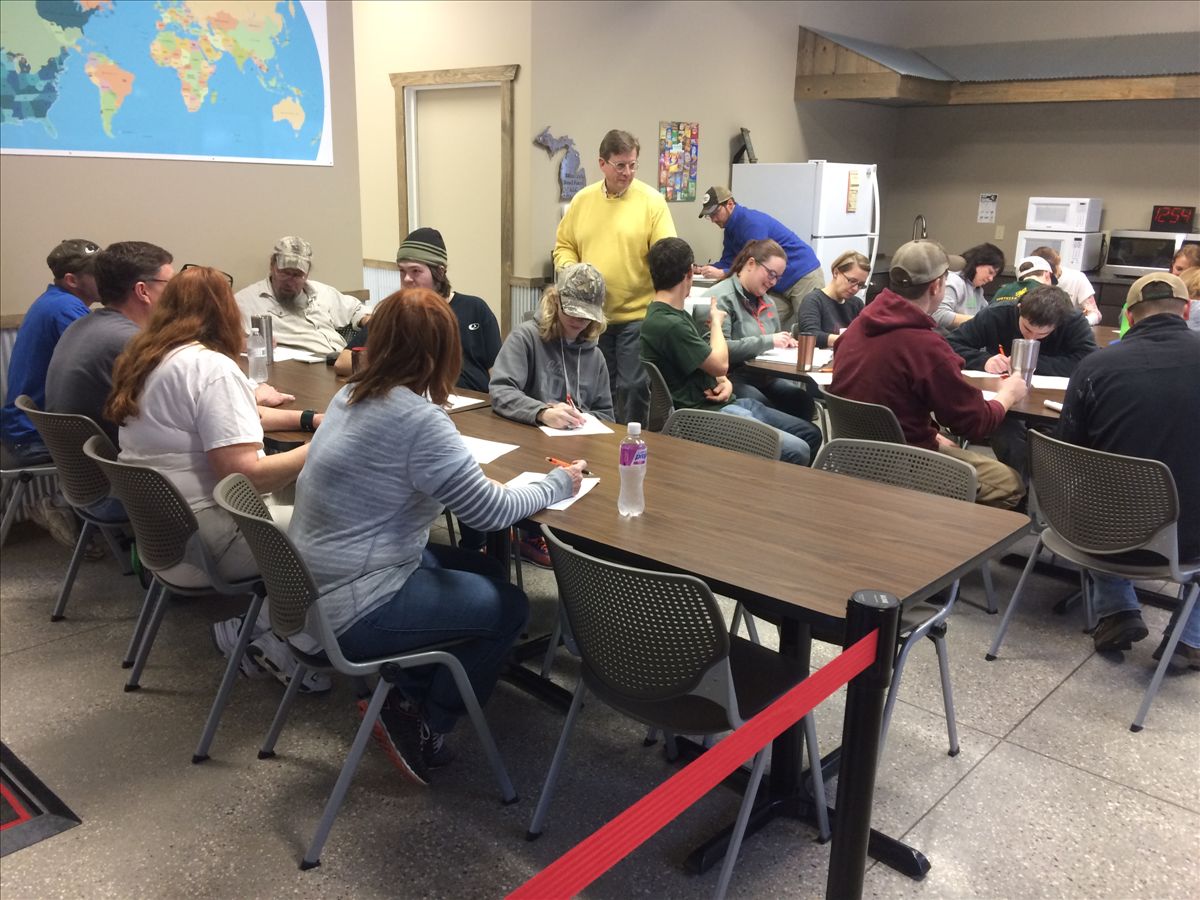 Over the past several years, Sklarczyk Seed Farm has become one the premier agriculture businesses in Michigan. Not only is Sklarczyk an important business to the economy of northeast Michigan, they also provide products on a global basis. Competition in this section of the agriculture business is strong and Sklarczyk's efforts to maintain and gain new customers has become more complicated. To remain competitive and a leader in this industry, they must continue to build the skills and knowledge of their employees in the practices of Lean Management and the benefits this business philosophy encourages.
Over the past several years, Sklarczyk has tripled production and added several new customers. They've worked closely with Michigan Works! to fulfill their employment needs and turned to Michigan Works! to apply for Skilled Trade Training Funds as well. With Michigan Works! assistance, Sklarczyk was awarded $29,900 in training funds to train 21 existing employees and create 3 new jobs.
Sklarczyk used the training funds to train their staff in Lean Management Training, which will enable their employees to become more efficient and skillfull in their competitive market. Thanks to the STTF grant, Sklarczyk can grow their employee relationship and foster their employee's growth potential.
Thanks to the Lean Management Training, provided by North Central Michigan College, several of Sklarczyk's tasks were able to be leaned up. Now that employees understand the concept better, they will be able to think of ways to work at each job more efficiently. One training recipient stated, "The Lean Management Training Program is an excellent way to gain efficiency and foresight in our day to day work environment."
"Without this support and focus our position in Michigan and across the globe could be effected and our growth slowed or possibly worst. As a new Lean focused business, bringing all our employees into the implementation is core to our success," stated Alison Sklarczyk. "We found that by having the Lean Management Training, our staff members were able to find ways to be more efficient with our processes, but also had fun brainstorming and working with co-workers that they may not interact with on a daily basis."
Created on Tuesday, November 14, 2017