Unexpected Layoff Leads to Pursuit of a New Career With Help from Michigan Works!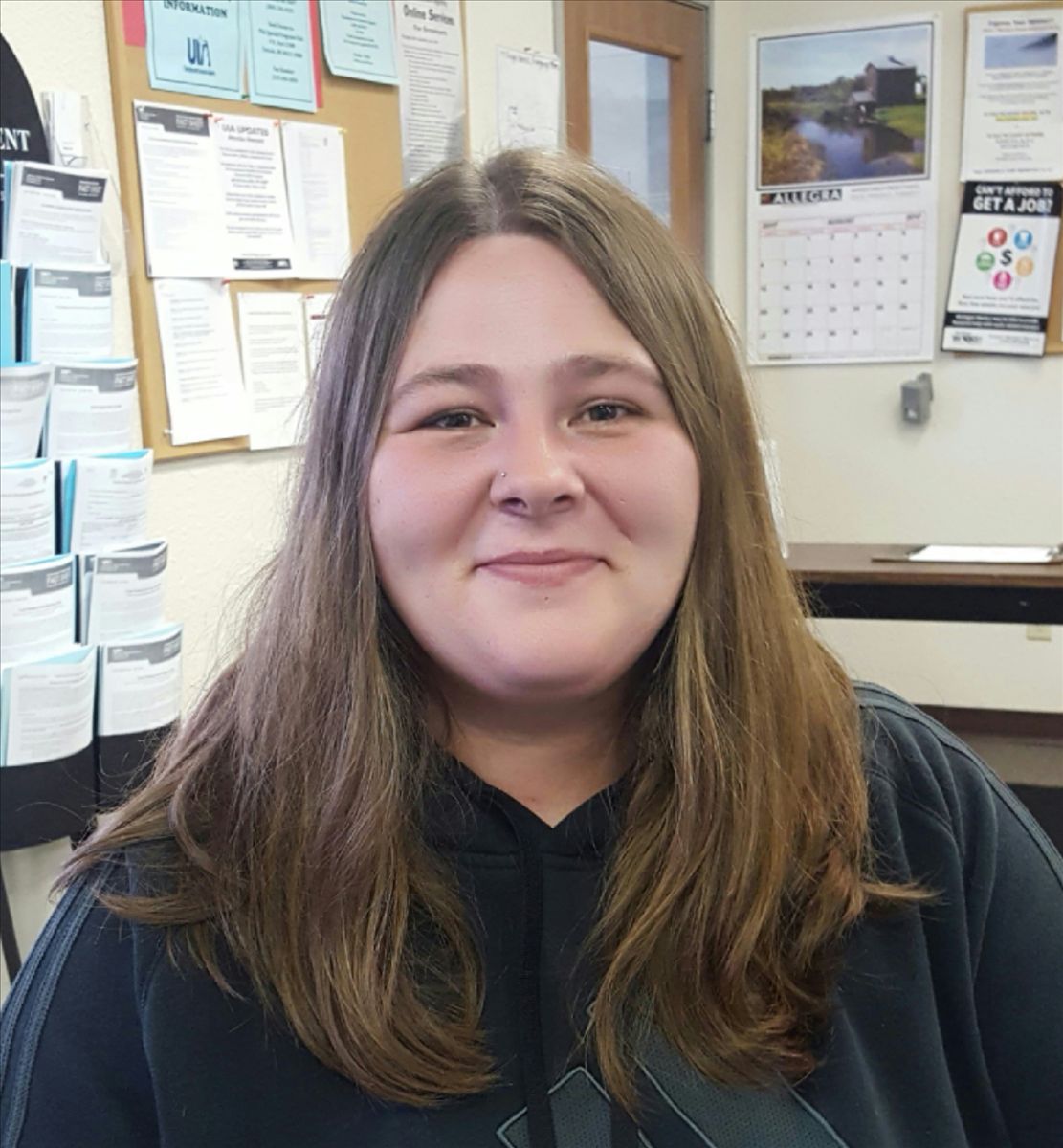 When the Gaylord MC Sporting Goods filed for bankruptcy and closed, Lynn Johnston, manager at the store for the past 11 years, found herself laid off. She had started her career in retail and had worked her way up to management. Lynn says, one of the challenges she had often faced was that with so many job opportunities in retail, she's often had to compete with other job seekers. After her layoff, mandatory RESEA classes brought Lynn to Michigan Works! It was there that Lynn learned about the possibility of receiving classroom training funding. Lynn realized it was never too late to go back to school.
Lynn had always been interested in going back to college, but with working full-time in retail things just never seemed to work out. The thought of changing careers was a little scary, but also exciting to Lynn, and the encouragement she got from Michigan Works! staff was exactly what she needed to motivate her to try.
Lynn is currently registered at Kirtland Community College in the Medical Assistant program and Michigan Works! is working on enrolling her in the Classroom Training program.
When Lynn first came to Michigan Works! to register for her unemployment benefits, she had no idea her life was about to change. After working with Talent Specialist Shelly Blankenship on her RESEA workshop, this dislocated worker got a UIA Training waiver and is on her way to a new career.
"Without attending the mandatory RESEA one-on-one and workshop I never would have known about some of the programs offered through Michigan Works!" says Lynn. "I have decided to change careers after being in retail after 13 years. I have always been interested in the medical field, but have never acted on it. When you are working full time you get into a rut day after day. The thought of making a career change has always crossed my mind but I have never had the opportunity to act on it. Thanks to Classroom Training Funds this is my opportunity!"
Created on Friday, October 6, 2017