Single Parent Gains Full-Time Employment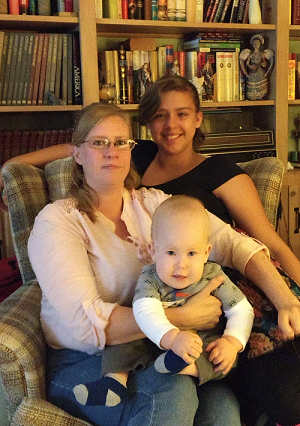 Marian Urban came to Michigan Works! as an unemployed, single parent with two children. She was referred by DHHS and began working with Michigan Works! Career Advisor Michelle Burns.
With Michelle's help, Marian was able to receive mileage assistance to/from her job search, assistance with her resume, as well as help purchasing appropriate work clothing.
After working with Michelle, Marian was very happy to obtain full-time employment in her home county working at Kris Mart.
"In July I became unemployed for the first time in years," says Marian. "Not knowing which way to go or where to turn to, I went and filed for state assistance, which led me to the Michigan Works! office in Lincoln. There I met an amazing person, Michelle Burns, who got me started on the PATH program. Within 2 weeks I started a new job!"
"[I was also] more aware of all the programs available for others in my position willing and capable of bettering themselves and their lives," continued Marian. "Thank you to Michelle for her guidance and support and thank you for putting in place programs to help me and my children continue to grow."
Created on Tuesday, September 26, 2017