Carmeuse Lime & Stone Utilizes Skilled Trade Training Funds to Mold Skilled Workforce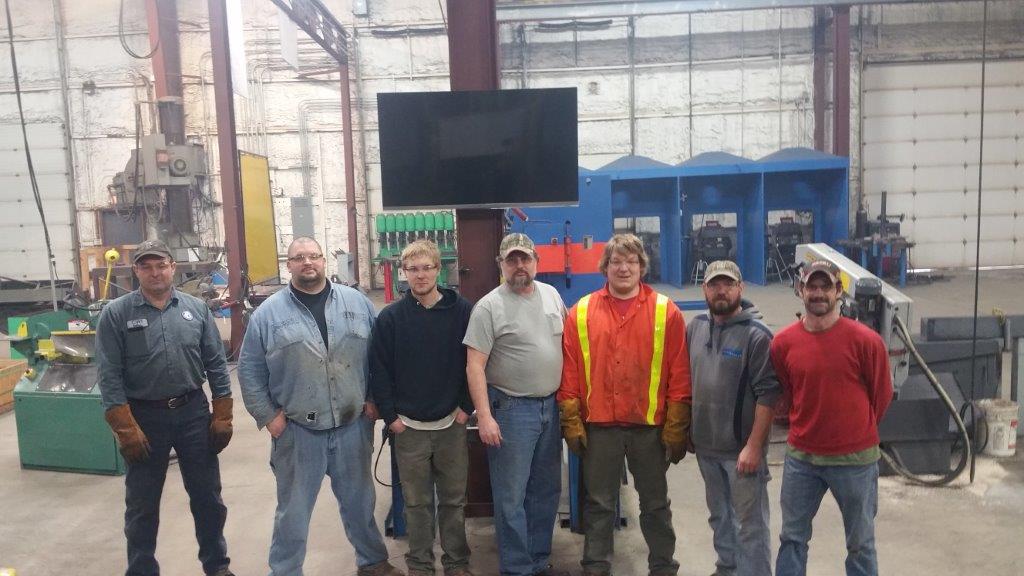 Carmeuse Lime & Stone (CLS) is a global company, and the worlds' largest producer of lime/limestone products. For the past 100 years, the CLS Calcite Operation has been and continues to be one of the largest and most competitive employers in northeast Michigan. Like many other employers, Carmeuse has an increased demand for employees who have not only a certain level of skillset, but also relevant work experience, a good work ethic, and motivation. With the shortages in the local labor market, recruiting skilled workers has become increasingly difficult, and in northeast Michigan there is a lot of competition for the same employees. Programs and funding, such as the Skilled Trades Training Fund, which can help to train people who have everything except a specific skillset, Carmeuse has been able to broaden their recruitment scope and draw from a larger pool of people. This approach has helped Carmeuse to be more successful in their recruiting, as it allows them to take the focus off of specific skillsets, and focus more on other important factors (like work experience, work ethic, team fit, aptitude, motivation, etc).
For years Carmeuse has relied on Michigan Works! as an excellent resource for a multitude of employer services. Carmeuse is also an active partner in Michigan Works! Talent Tours and Student Career Expo's, which educate students about local career opportunities and career pathways. Carmeuse's HR Generalist, Erika Comerford states, "[Our Michigan Works! Business Services Professional] Dave is an excellent partner to have and my "go to" for many employment related matters."
Working with Michigan Works! Northeast Consortium, Carmeuse was able to secure over $23,000 in Skilled Trade Training Funds in 2017, which enabled them to train 14 current employees, enroll 2 employees into an apprenticeship program, and assist in the onboarding of 2 new employees. With the STTF grant, Carmeuse worked with the Industrial Arts Institute to provide welding training, and with Square D to provide electrical training. They also enrolled two of their mill techs into the millwright apprenticeship program at Alpena Community College.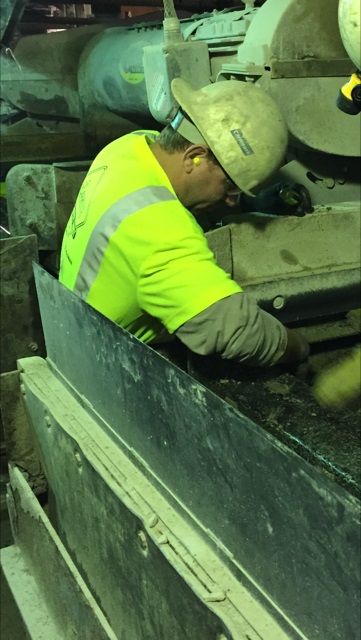 Trainee Duane Woloszyk was hired at Carmeuse in April of 2016. Within a year, he was able to advance his career to mill tech. He had been hired on as an on-the-job training candidate, and advanced from a level 4 to a level 3 before he had even gotten a bid position. This past August, Duane was able to advance to a level 2, resulting in ~$2/hr pay raise.
"Duane, specifically, was one of our current employees who was able to take a welding course through the Industrial Arts Institute and advance to the next tech level," reports Comerford. "Duane had good knowledge of the industry, was well educated, had a great work ethic, and was a good team fit, however, he lacked some of the technical skills required for some of the positions. We knew Duane was capable of learning these skills, and would be a great asset to the company, so we didn't want his lack of a few skills (welding/mechanical) to hold him back from advancing. Having training programs available through funding like STTF allows us the opportunity to take employees like Duane, and give them the opportunity to develop their skills to allow them to become more versatile employees who have the ability to advance within their careers, and become an even bigger asset to the company."
Created on Tuesday, September 19, 2017